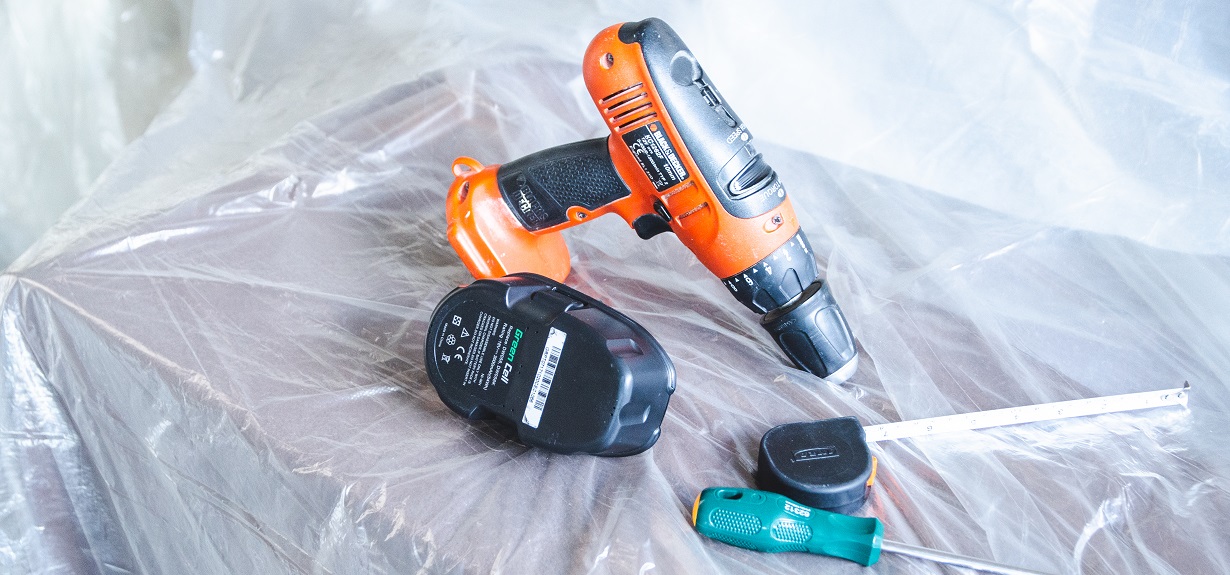 Power tool batteries – which battery to choose?
Mr Battery, 3 years ago
0
3 min

read
505
The convenience of working with cordless tools is invaluable for every hero of the house, but the perceptive DIY enthusiast will start to notice with each subsequent renovation or homework that his screwdriver or sander will be working faster and faster. It is the natural behaviour of battery/batteries that they lose their capacity after a while and there will come a time when we will have to decide to buy a new or at least a spare battery to be able to work without interruption, while one of the batteries always stays in the charger.
How do I choose a battery for my electric screwdriver or other tool?
In this article you will find out how to choose the right battery model for power tools from brands such as Hitachi, Black&Decker, Makita, Bosch, DeWalt, Hilti and many others (check all available models in our shop).
Choosing the right battery is a very simple task. Below we explain in a few steps how to do it.
We select by battery model
The easiest and quickest way will be to choose a battery based on the one that was included with our device, of course if we still have this battery. What if we no longer have the old battery? We reply further on.
Formats may also be different for the same manufacturer. For example, this is what some battery models for the most popular screwdrivers look like:

Enter the found battery model in the search engine of our shop and a compatible battery should appear to us.

When making sure to select a battery, you can check whether the voltage on the battery corresponds to that in the product description, and also whether the photo shows the battery you need.
We select by model of the tool
You have a device, but no more batteries for it? That's no problem. Here we help you choose the right model when you can't help yourself with your old battery.
To find the right battery, you can enter the model of the tool in the search engine, which you will find for example next to the logo or on the rating label, on the box or in the tool manual. The markings look similar to those on batteries – e.g. Makita BDF450SFE, Bosch GSR 12 VE-2 or Hitachi DS14DVF3. Just like a battery, when you find a model, enter it in the shop's search engine and the corresponding battery should appear.
Is it possible to buy a larger battery than the one in the kit? What can we gain with this?
Battery life is particularly important for some people and the possibility of having a larger battery is very tempting. If you are one of these people, we have good news for you – for many popular screwdrivers you can buy a larger battery. This value is expressed in ampere hours (Ah). The more Ah, the longer the battery lasts on one charge. For example, one of Makita's most popular power tool batteries on the market, the BL1830 model, which often originally has 3 Ah, is available in our offer in up to 7.5 Ah. For users who, on the other hand, appreciate maximum comfort and operating time is not so important, there are batteries with a smaller capacity – for example, the Bosch BAT049 3 Ah is also available in half the 1.5 Ah version.
If you have any additional questions regarding the selection of batteries, please do not hesitate to contact us by e-mail or phone. 
Author: Krzysztof Wołongiewicz
Related posts