Taking care of your Xiaomi air purifier

Veronica Jones, 8 months ago
0
4 min

read
284
Home air purifiers are an easy and relatively cheap way to ensure proper quality of the air you breathe. In order to appreciate the functionality of this device, you have to take proper care of it. Let's have a closer look at the available models of Xiaomi air purifiers and see how they function.
In this article you will find out:
why it's a good idea to buy an air purifier by Xiaomi

how to use air purifiers

how to make sure your air purifier is clean

why air purifier filters should be replaced.
Why is it a good idea to buy an air purifier?
Xiaomi air purifiers are a solution that will help you enjoy clean air on a daily basis. In smaller flats one device is enough to clean the air of all pollutants on a current basis.
The effectiveness of air purifiers is best observed in the response offered by your own body. Clear air means better sleep, healthy complexion and general wellbeing. These devices will help you combat allergies and minimise the risk of serious diseases caused by smog.

How to use a Xiaomi air purifier?
If you want to make the most of your Xiaomi air purifier, follow a few basic rules while you use it. First of all, it's important where you place the device. It should stand in the room where you spend the most time every day. In a bedsit it doesn't matter, because the range of the device will cover the whole flat anyway. In larger flats, it's best to put the air purifier in the living or sleeping room. You can also move it from one room to another during the day.
Another aspect of using an air purifier is proper ventilation and adjusting the performance of the device to specific circumstances. Do your best to make sure the air purifier doesn't have to work at full speed all the time. To this end, you should contain the pollution outside and open the windows at specific times to let in some fresh air. It's best to to it during the day and at night – when houses are often heated – you'd better close the windows. Another good practice is to keep the device in the running mode – if you do, it will be working at low speed, which in turn reduces energy consumption and noise.

The maintenance of your Xiaomi device. Filters and cleaning
One of the key aspects of using a Xiaomi air purifier is replacing the filters. Filters should be replaced as often as the manufacturer specified in the operational manual. And don't forget about the pre-filter, which usually cannot be replaced. It's a plastic element of the case with a mesh. It's enough to remove it and wash with running water – and it's good to do it more or less once a week.
Carbon and HEPA filters can be vacuum cleaned once in every 2 – 4 weeks. The manufacturer recommends that the filter should be replaced at least twice a year. If you're using a device that expels steam, you should also take proper care of the  water filters. If the water is hard, limescale deposits are quickly formed – they should be removed in order to eliminate the risk of unpleasant odour. To this end, you can use citric acid.
If you're looking for new  Xiaomi filters, explore the products available in our online store. In Battery Empire you will find filters for:
Xiaomi Mi Air Purifier,
Xiaomi Mi Air Purifier 2,
Xiaomi Mi Air Purifier 2S,
Xiaomi Mi Air Purifier Pro,
Xiaomi Mi Air Purifier 2H,
Xiaomi Mi Air Purifier 3,
Xiaomi Mi Air Purifier 3C,
Xiaomi Mi Air Purifier 3H.
These filters are made of a few layers, including active carbon and antibacterial coating. This is how they can catch harmful gases and microbes. If you're looking for a Xiaomi air purifier filter, in our online store you will definitely find one! 🙂 

The maintenance of an air purifier with a humidifier
If you have a model with the humidifier, certain additional procedures will be necessary. In these devices water should be replaced regularly, while the reservoir and the tray should be cleaned. If these elements are maintained in a good condition, the evaporative filters will last longer. Remember that the air purifier is there to keep you healthy. It won't perform its function if you let bacteria cultures develop inside. A dirty tray and reservoir will produce unpleasant smell.
If you're using the humidifier function, it will probably use the whole content of the water reservoir on a single day. But if air humidity is on a proper level (e.g. in summer), it's best to give up this option and empty the reservoir. This will help you avoid the problem of still water, which is a perfect environment for microbes.
Keep the air clean with Xiaomi!
Now you know how a Xiaomi air purifier works and how to take proper care of it. Now it's time for you to choose your device and a set of spare filters in Battery Empire, and enjoy clean air!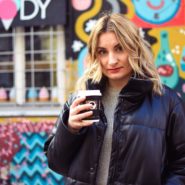 Veronica Jones
As an ardent enthusiast of written words she can handle even most complicated topics. In her everyday career she deals with content marketing, and more specifically she prepares and implements strategies. And when she doesn't work on another strategy, she writes blog articles for the Battery Empire.
Related posts