Kindle – battery replacement. What do you need to know about e-reader batteries?

Veronica Jones, 9 months ago
0
4 min

read
6102
What makes e-book readers different from other screen devices is battery life. For a laptop it's usually a couple of hours, a smartphone will keep going for a day or two, but Amazon Kindle can run a week or longer on a single charge. What is the condition of your e-reader battery? Is it what you expected, or do you feel it should soon be replaced? Today we have a few tips for you on when to get a new battery and how much it could cost.
In this article you will find out:
how do you know that your Kindle battery needs replacement,
how much a new Kindle battery is,
how to replace an e-reader battery on your own.

How do you know that your Kindle battery needs replacement?
Before we answer this question, let's try and define how long your Kindle should run on a single charge. According to the details provided by Amazon, battery performance should be as follows:
Kindle 7 and Classic – 4 weeks,
Kindle Voyage – 6 weeks,
Kindle Paperwhite – 8 weeks,
Kindle Oasis – 2 weeks (the reader itself) or 8 weeks (with the case).
You may find it hard to believe that a device battery can last for so long. And you wouldn't be mistaken. This data is only true if you use the reader for half an hour every day, without the WiFi connection and with 10/24 light mode (Kindle Paperwhite). This means that the actual battery life may be much shorter than the value declared by the manufacturer. It depends on how you use the equipment – how long it is switched on and how often you turn the pages (as you can see, the font size matters, too).
How do you know that your e-reader battery is not at its best? Generally speaking, it should run on one charge for about a week. If you use it reasonably, there should be no need to recharge it more often than this. But wait before you start complaining – after you switch it on for the first time, Kindle may use a bit more power to index all the newly added books. But when the battery doesn't even last a single week after the next four charging cycles, you could say you have a problem.

How much is an e-reader battery?
If the battery is depleted and you can't use your Kindle any longer, the first thing you have to make sure is whether or not you can ask for a warranty repair. If not, you can always buy a replacement battery for your Kindle. Fortunately, it's not an expensive solution. High quality component prices start with 25 – 30 PLN.
A good example are batteries available in our online store. A popular product is the Paperwhite II and III battery. It costs nearly 26 PLN, and it offer an impressive capacity of 1350 mAh, which means your device will run a few weeks on a single charge. A great advantage of this battery is its durability – it retains full performance for 500 charging cycles (3 years on average). The replacement battery comes at an affordable price and it's a perfect copy of the original product, so it will be fully compatible with the reader.
Another product you may want to have a look at is Green Cell battery for Kindle Touch. With its high-quality components it will be compatible with your e-reader even in most demanding conditions. It has the capacity of 1400 mAh, which means you can use it for a couple of weeks without charging.
If you want to replace your Kindle battery, you have to consider both the price of the product and the effort needed to install it. If you're not sure you can do it on your own, you are well advised to use the help of a competent specialist. You can ask for this in any good service shop. The cost will vary, but it should always be less than buying a new Kindle (especially if you order the battery yourself).

How to insert a new Kindle battery?
Although it's a good idea to have the battery inserted by experts, you could try doing it yourself. It's not difficult, but if you don't know how to do it, you risk damaging your device. The critical stage of this process is removing the back of the reader, which could break. You can use a hairdryer to heat it up a bit, so that the glue melts. Then you disconnect and remove the original battery, and finally you insert the new one.
Before you start, it's good to make sure you have an appropriate practical toolkit with a mini-screwdriver or a plastic wedge to remove the case. Explore the specification of your Kindle and see what else you could use.
Trust the Green Cell batteries!
In our online store you will find top quality Green Cell batteries, which will give a second life to your Kindle. Pick the model you need and order a reliable replacement battery, to enjoy long weeks of reading without having to reach for the charger! 🙂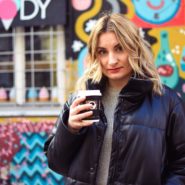 Veronica Jones
As an ardent enthusiast of written words she can handle even most complicated topics. In her everyday career she deals with content marketing, and more specifically she prepares and implements strategies. And when she doesn't work on another strategy, she writes blog articles for the Battery Empire.
Related posts