Taking care of a cordless vacuum cleaner

Veronica Jones, 1 year ago
0
5 min

read
510
Cleaning is hardly an activity you would call your hobby. But it could be made a bit less cumbersome if you have a cordless vacuum cleaner. Explore why it's good to have a device like this and how to take care of it once you've bought one!
In this article you will find out:
what the advantages of a cordless vacuum cleaner are,

how to take care of a cordless vacuum cleaner,

what can you get by installing a new vacuum battery.
Advantages of a cordless vacuum cleaner
Cordless vacuum cleaners are a revolutionary invention when it comes to making our lives easier. It's a convenient alternative to traditional vacuum cleaners – first of all, you don't have to worry about cable length and make sure you're always close to the socket. You may forget about the need to move from one socket to another, in order to clean the whole house. There's no risk the cable will get entangled and you certainly won't pull the socket out of the wall if you happen to jerk the vacuum cleaner a bit too rapidly.

Types of cordless vacuum cleaners
There are a number of available cordless vacuum cleaner variants.
Handheld vacuum cleaners usually come in a small size. This is what makes them perfect for cleaning a car. Since they are handy and portable, you can carry them around and make sure your vehicle i s clean while you're on the go. Handheld vacuum cleaners are also useful around the house, for example when you have to clean up scattered bread crumbs.
Upright vacuum cleaners come with a long arm that ends with an electric or traditional brush. These models don't have a standard bag, but a dirt container integrated with the handle. This makes an upright vacuum cleaner extremely handy and convenient. This device will help you reach all the nooks and crannies of your house. Other advantages include considerable power and lightweight size.
Another variant worth mentioning is the cordless robot vacuum cleaner. This technology is a giant step towards an intelligent house. It's enough to program the device properly in order to be able to enjoy clean floors. Flat shape means this model will slide under your couch, armchair or bed and reach even the most hidden spots. Robot vacuums even come with a washing function – thanks to the "wet mop" mode.

Taking care of your cordless vacuum cleaner
If you want your cordless vacuum cleaner to retain its top performance, you need to take proper care of it. It's vital that you use and store the device in line with the manufacturer's recommendations. Another important thing is to clean the individual components regularly.
All the dust and dirt collected by the vacuum cleaner go to the special tank. In a traditional vacuum cleaner you have a bag, which you can simply bin when full and replace with a new one. In cordless vacuum cleaners you need to remove the tank. First you empty and dry-wipe the tank, and then you wash it under running water and put away to dry. This must be done regularly.
Another element you should keep clean is the filter. The filter retains all the harmful particles inside the device, so that they don't reach our lungs when we're cleaning. Some of the cleaning devices use HEPA filters (like the ones you find in air purifiers). You have to be extra careful when it comes to water filters, which are a popular element of wet vacuum cleaners. Unless you clean it at regular intervals, it may be covered with mould. And then your vacuum cleaner will quickly break down.
It is also important to make sure your vacuum cleaner has a proper battery. If you notice the first signs of the battery running low, try finding a replacement right away. When choosing a new battery, make sure it's compatible with your vacuum cleaner model and comes with similar (or better) parameters when compared to the original battery.

New battery by Green Cell – a new life for your vacuum cleaner
Cordless vacuum cleaners must have a proper battery. A device with a depleted battery works only for a short period of time, even when fully charged. Plus, the power is constantly decreasing. All of these signs point to the need for a new battery. Check out the Green Cell batteries available in our online store – you will definitely find a model that suit your vacuum cleaner!
How to pick the right battery? Use  the convenient search engine to find a model compatible with your device. Pick the brand, capacity and voltage on the drop-down menu and find the right battery. Remember, the last of these values must match the original battery – there's no leeway here, the voltage must be exactly the same. If you choose a battery with mismatched voltage, you may damage the vacuum cleaner.
Cordless vacuum cleaner – a perfect device for you
Hardly anyone enjoys cleaning the house. That's why we're ready to go to great lengths to make this chore easier and speedy. One of the amenities that can make our lives easier in this respect is a cordless vacuum cleaner, e.g. a handheld vacuum. Remember to take good care of it and choose a proper battery when the original one runs low. Explore the batteries available in our online store and provide your vacuum cleaner with extra capacity!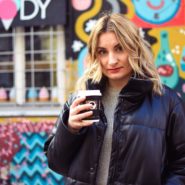 Veronica Jones
As an ardent enthusiast of written words she can handle even most complicated topics. In her everyday career she deals with content marketing, and more specifically she prepares and implements strategies. And when she doesn't work on another strategy, she writes blog articles for the Battery Empire.
Related posts