Which power bank to choose for the iPhone

Alexandra Smith, 11 months ago
0
2 min

read
221
Apple devices have evoked extreme emotions and polarized consumer groups for years. It would seem that you either love this company or hate it. However, it cannot be denied that phones with the bitten-off  apple logo show high quality in terms of available functions and accessories. Unfortunately, this does not always apply to battery life, so it is a good idea to get a safety net in the form of a power bank. Below we present the models that will work best when paired with an iPhone.
For demanding customers – GC PowerPlay20
The proprietary Green Cell power bank appeared on the market in June this year and quickly got to the top of the rankings in its categorty. It is characterized by a unique design and a well-thought-out, durable structure. It is equipped with 3 charging ports – 2 x USB-A with Ultra Charge and a Power Delivery port with a power of 18 W. With them you will be able to quickly charge your phone and two additional devices. The 20,000 mAh capacity should satisfy the most demanding users – below we present the number of charges obtained by connecting the PP20 to individual iPhone models.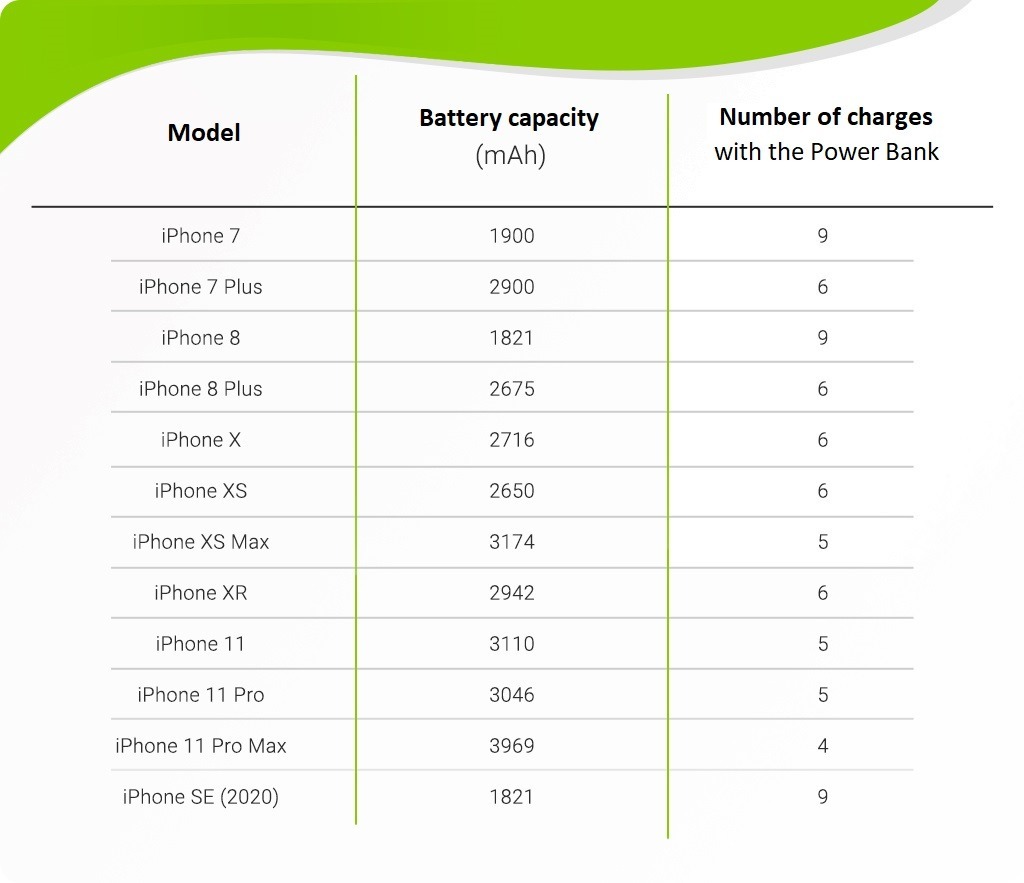 Please note that these are estimated values. The number of charges is influenced by the battery level when you start charging the phone, and the power consumption during charging.

For a compact package – GC PowerPlay10
The second offer is the "little brother" of the above-mentioned model. It differs it in terms of cell capacity, size and, of course, weight. The "20" model weighs 341.4 g, and the "10" only 197 g. The lower weight obviously translates into the number of charges it will provide to our phone.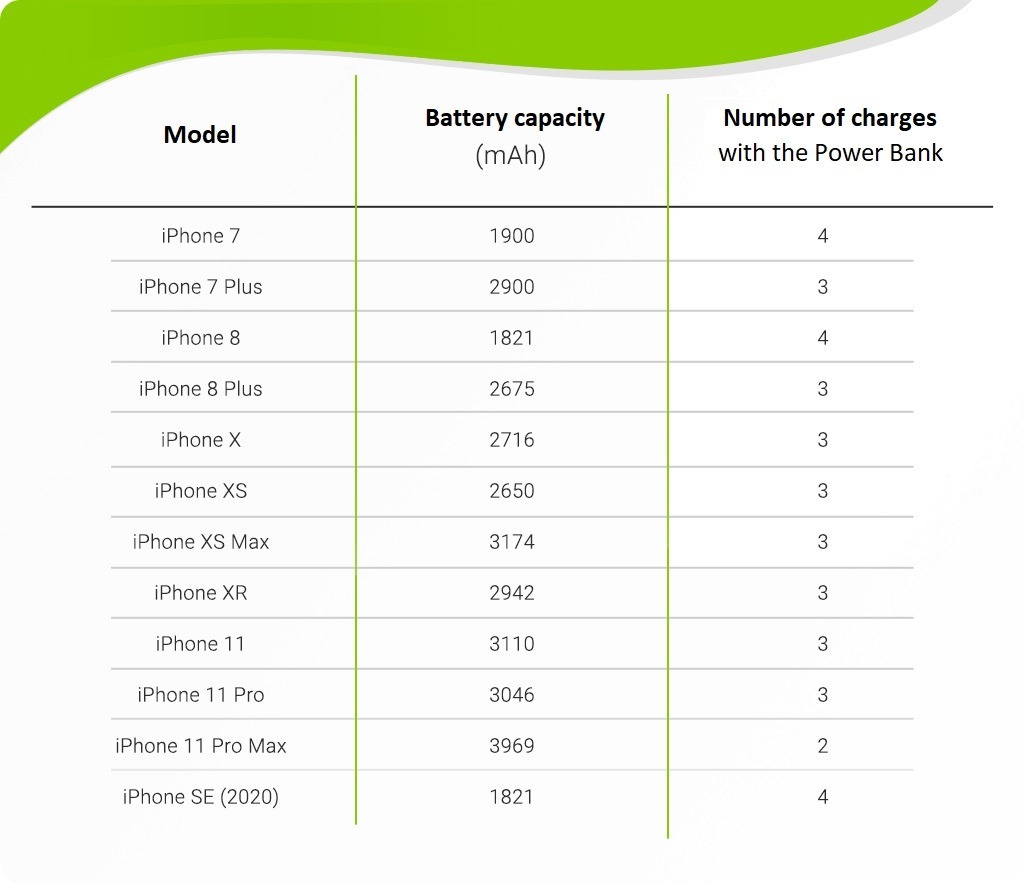 In terms of the dimensions, width and length of the two models are the same, the PowerPlay20 is approximately 2x "thicker" than the smaller model.

Budget Option – RDY PB140
If the number of ports and charging speed are of secondary importance to you, you can also choose a cheaper solution – the RDY PB140 Power Bank. It has cells with the same capacity as the PowerPlay20, so the number of charges it will provide will be similar. However, the power output from USB ports is slightly smaller, so charging will be slower.

2020 Ranking
The above proposals should meet the expectations of the most demanding users, but if you want to check out other models, visit our store!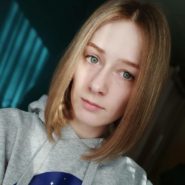 Alexandra Smith
In her free time she reads a good book, loves to experiment in the kitchen and try new things. She has been interested in consumer electronics and electromobility for a long time.
Related posts