How to start your adventure with an electric bike?

Veronica Jones, 1 year ago
0
4 min

read
626
Electric bikes are becoming increasingly popular these days. And no wonder, considering all the advantages they have over either traditional bikes or scooters with combustion engines. How does an electric bike work and how to choose one for yourself? Explore the tips we have prepared for you!
In this article you will find out:
what makes an electric bike different from traditional bikes and scooters,

how to choose an electric bike for yourself,

how to take care of the electric bike battery.
How does an electric bike work?
What makes electric bikes different from traditional models is the presence of an integrated motor, battery and controller. The whole mechanism is rather simple: pedalling launches the electric assist system, which automatically switches off when the vehicle gains the speed of 25 km/h. According to the law, the vehicle may be powered with the maximum voltage of 48 V and power up to 250 W.
The above limitations mean e-bikes are an independent group, separate from popular scooters or mopeds. The basic difference is also that they use a completely different motor type. Electric bikes don't have to be registered, which means they are not subject to mandatory insurance and periodical check-ups. These vehicles don't emit any exhaust, they produce less noise and are generally cheaper to use than a traditional combustion engine.
An electric bike will therefore be a great choice for those who appreciate every opportunity for exercise and would like to own an environment-friendly means of transport. The pedal assist – as its name aptly suggests – is only supposed to reduce your effort and help you cover a longer distance.

Types of e-bikes – which one to choose?
There are a few basic types of electric bikes.
City bike

– perfect for commuting to work, school or when you go shopping. It helps you keep an upright posture and often comes with a handy basket or a carrier. Electric assist accounts for an effortless ride and reduced the physical load, which means you are not so tired once you reach your office or university, and definitely not short of breath, as is often the case when you ride a regular bike.

Mountain bike

– with a specially contoured frame and electric motor in the central part of the vehicle. This one is designed for difficult and steep routes.

Trekking/cross bike

– this is the most versatile model. Its electric motor is either placed in the centre of the vehicle or in the rear wheel hub. Trekking bikes come with a range of extra accessories, such as mudguards, kickstands, mirrors or chain guards. You can use this bike either in the city or on an easy forest trail.

Folding bike

– its main advantage is small size and lightweight construction. You can fold it and keep it handy at home, and when you need to, you can carry it in the trunk of your car.
The classification of e-bikes is more or less the same as the categories of traditional bicycles. Explore the range of options and choose the best model to suit your needs.
How to take proper care of the electric bike battery?
In an electric bike the battery may run out faster than other components. But there are ways to extend its life – it's enough if you follow a few simple rules:
before you launch the bike for the first time, discharge the battery completely and then recharge it,

keep your e-bike (or at least its battery) at room temperature, not lower than 20°C,

don't leave your electric bike in the sun when it's hot,

recharge the battery after each long ride and once in a few months if you're not using the bike for some time,

protect the battery from water and humidity – but don't panic if you happen to ride in the rain. Just reach your destination and wipe your e-bike dry. You're well advised against keeping the vehicle in a humid place for a long time.
There are also ways of extending the battery life and make it run longer on a single charge. It's usually enough to cover a distance of 100 – 200 km. It mainly depends on the battery: the higher its capacity, the longer you can ride on a single charge. But another thing that matters is the riding mode. If you want to cover a long distance with pedal assist, try to avoid bumpy roads and focus on aerodynamic body posture. As you accelerate, gradually move up a gear. Use the top gear only when absolutely necessary. Make sure the tyres are inflated at all times. Another thing is to avoid overloading the bike.
E-bike – a wide range of batteries in Battery Empire
While choosing an electric bike, follow the same parameters as you would when buying a regular bicycle. The only difference is the fact it's powered by electricity. The battery is usually adjusted to match the specific type of e-bike. While looking for a proper battery, please note the quality of the cells, their capacity and the voltage of the motor and the battery. You will find a wide choice of e-bike batteries in our online store!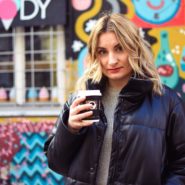 Veronica Jones
As an ardent enthusiast of written words she can handle even most complicated topics. In her everyday career she deals with content marketing, and more specifically she prepares and implements strategies. And when she doesn't work on another strategy, she writes blog articles for the Battery Empire.
Related posts