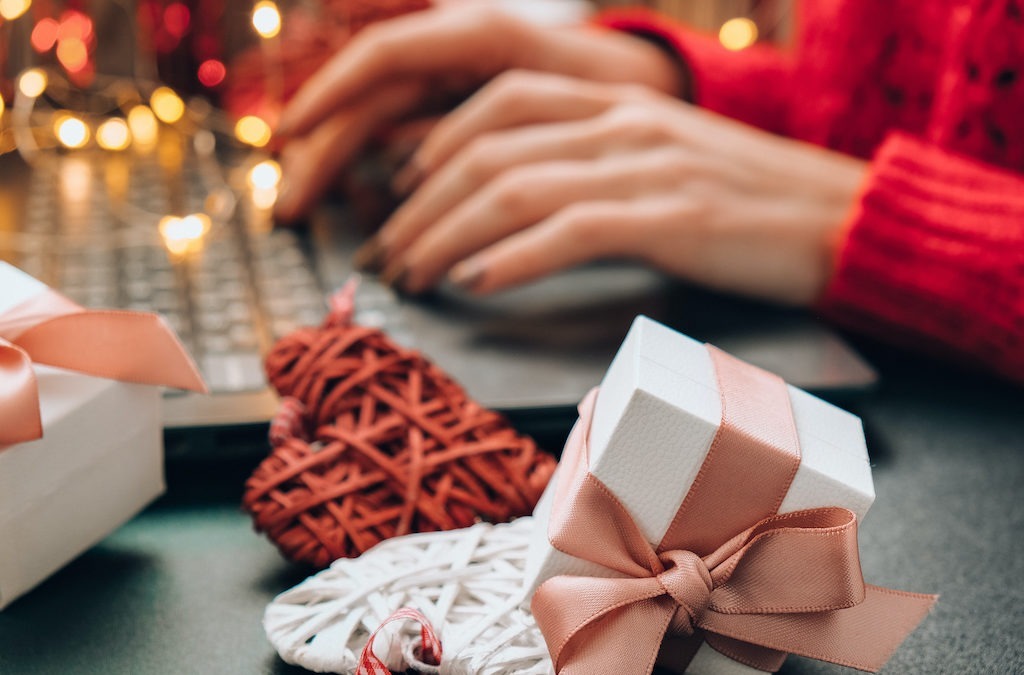 Electronic gift for Valentine's Day. What do you get for your significant other?

Veronica Jones, 3 years ago
0
4 min

read
644
14th February – if you're in love, you will definitely recognise the date. It's good to prepare something special for this occasion – after all, Valentine's Day only happens once a year. Are you trying to figure out how to surprise him and find the perfect gift? If your guy is into electronics, you're in the right place! Read on to discover our suggestions for a Valentine's Day present!
In this article you will find out…
What guys wish for 😉

What electronic gadgets your partner might fancy.
Electronic gadgets for him – what does your man wish for?
Why are men so much into technological novelties? Popular electronic devices combine functionality, modern design and often also the element of escape. In other words: they are not only useful and attractive, but also FUN (the last aspect is particularly relevant in the case of games for portable consoles).
Let's proceed to the key section of this article, which includes the answer to the question we asked above – what to get him for V-Day? Among popular electronic gadgets you will find many options for travel enthusiasts. Travelling have been limited of lately because of the pandemic, but the most persistent adventurers are not easily discouraged – they are already on the lookout for future opportunities and may start assembling their equipment right away. If your partner is the type, he will definitely appreciate the Travel Adapter, an appropriate Power Bank or a strong safety glass. Check out the following categories. Maybe you'll like some of these ideas!
Green Cell TripCharge PRO Travel Adapter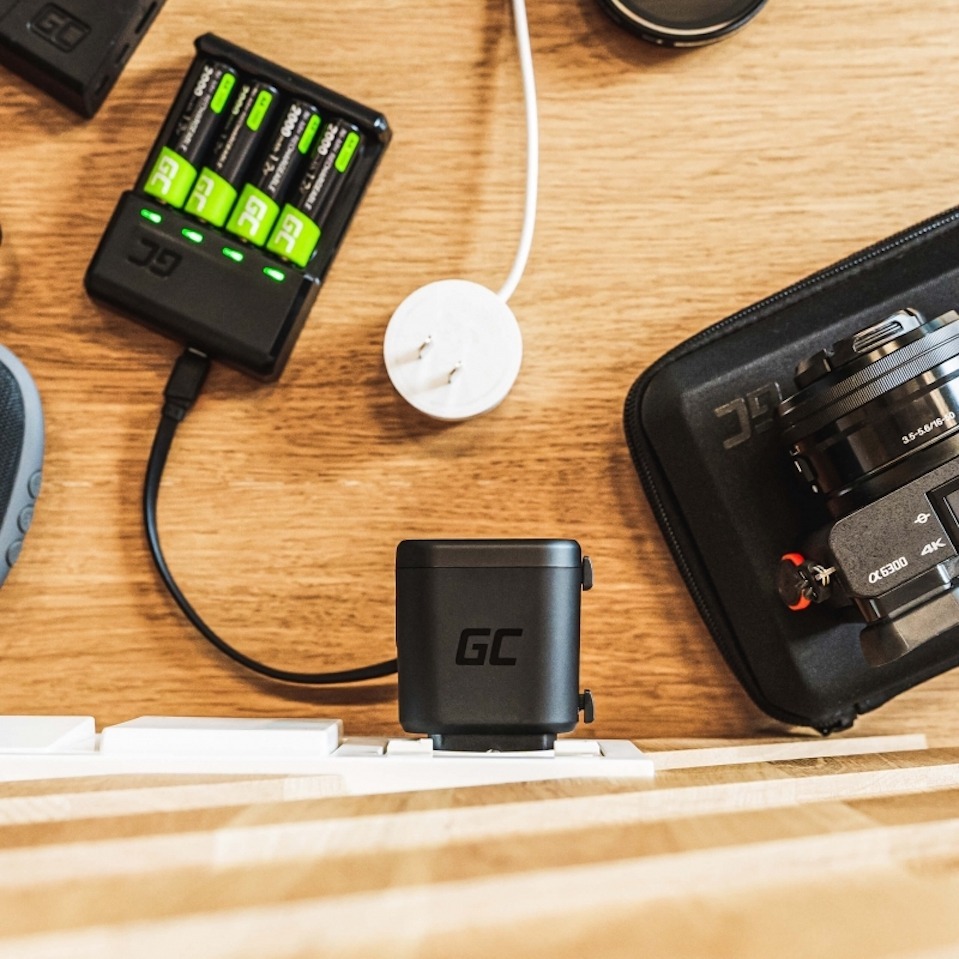 Not all countries have the same kind of socket. We sometimes forget about it when going on a business trip or on holiday. Green Cell TripCharge PRO is a device which will help you connect electrical appliances to a variety of sockets. The adapter also has two ports – USB-A Ultra Charge and USB-C Power Delivery 18W (both 18W). This is how your partner will be able to charge his devices (laptop, mobile, camera) wherever his business trip or holiday excursion takes him. When packing your luggage for a trip, you appreciate all compact objects, which help you save some space. That's why this travel adapter is small and lightweight. You will easily tuck it in your hand luggage and the protective case will prevent any damage during the transport. The adapter runs on a wide voltage range (100-240V) and has a replaceable fuse, which protects your equipment from surges. There is a spare fuse hidden in the casing, so you won't have to look far for it.
Green Cell PowerPlay10 10000mAh Power Bank
Power banks are portable energy hubs, which make the most popular gift for the fans of innovative electronic solutions. This is one of those things you want to carry with you at all times. Try to count all the occasions when your absent-minded man wanted to take a photo with his mobile or send a funny video to his friends, but his phone died all of a sudden. With Green Cell PowerPlay10 you can forget about this drama.
This device ensures your device will run for extra 36 hours, when connected. You can use the power bank to charge three devices at a time. Thanks to USB-C Power Delivery 18W and 2x USB-A Ultra Charge ports your phone, iPad Pro or Nintendo Switch will be fully charged in no time at all. The power bank is complete with the stylish, convenient and durable casing – Power Bank Green Cell PowerPlay10 can be safely used for years in virtually any conditions.
GC Clarity Safety Glass for Apple Watch 5 40mm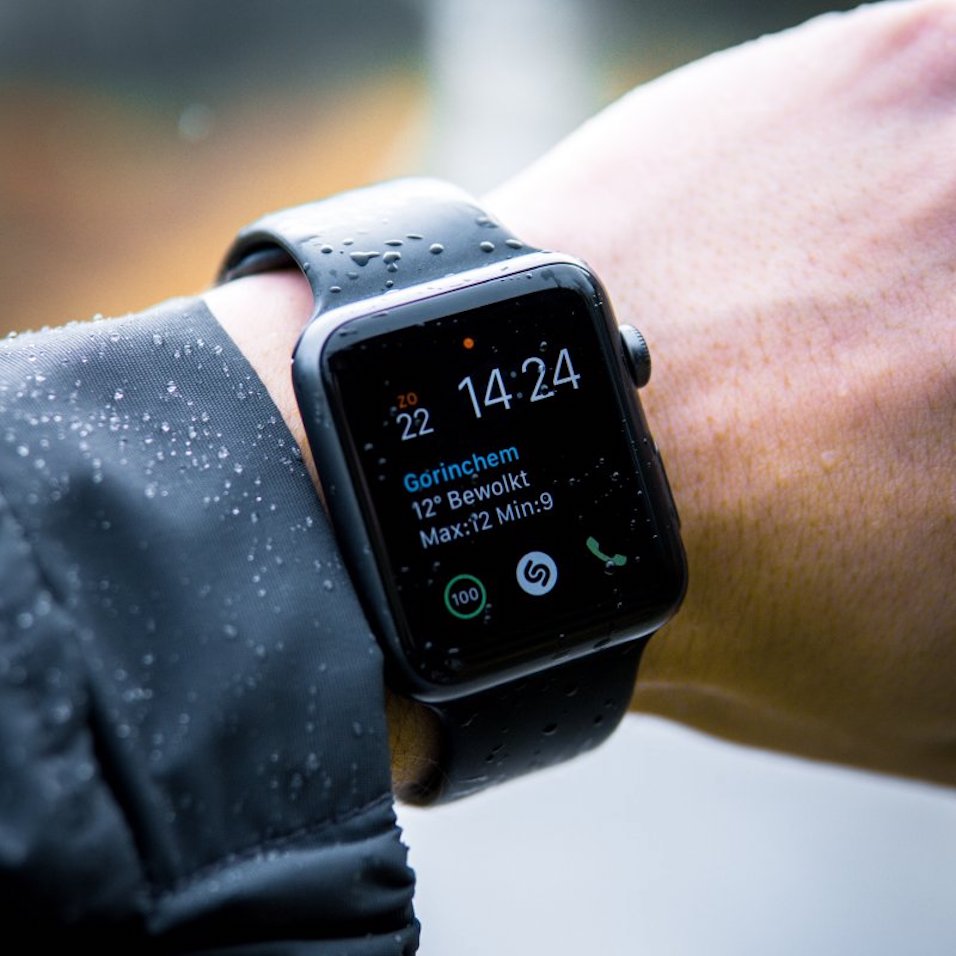 When buying a smartwatch, it's good to make sure that your start-up kit includes relevant protective equipment. This is a fragile device, which can be easily damaged through oversight. That's why the perfect gift may well be GC Clarity safety glass.
It protects the smartwatch screen from scratches or other mechanical damage, for example when the device falls on the ground or hits a hard surface. Green Cell Clarity is ultra-thin and perfectly shaped, so it does not distort the colours and ensures the screen functions remain intact. Once you attach the safety glass to the screen, it is barely visible. Plus, the glass is really easy, fast and intuitive to fix.
Conclusion
When choosing a gift for your partner, it's good to think what could make him happy. Take your time to pick or prepare something special. Remember, when the season in high, the delivery may take slightly longer. It's best to plan everything in advance, in order to avoid any delay. Try to probe your partner to learn which gadget he would like most. Check out the latest releases and new technological developments. Last but not least, consider our suggestions and choose the most appropriate gadget. A deliberately chosen present is usually much better than one bought on the spur of the moment.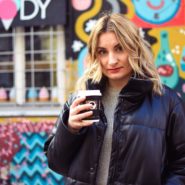 Veronica Jones
As an ardent enthusiast of written words she can handle even most complicated topics. In her everyday career she deals with content marketing, and more specifically she prepares and implements strategies. And when she doesn't work on another strategy, she writes blog articles for the Battery Empire.
Related posts