5 possibilities that the GC USB-C 6w1 adapter gives you

Alexandra Smith, 1 year ago
0
4 min

read
479
It may seem that adapters are slowly disappearing from the market. To be honest, this is not necessarily true, and MacBook users know this best. In order to connect to their computer e.g. a projector, or an external keyboard, they need to use a USB hub.  Anyhow, adapters have more and more applications nowadays. What is it exactly that they offer? This is what we're writing about in today's article. Enjoy reading!
Here's what you'll find out from this article:
what the features of the Green Cell GC HUB2 USB-C 6in1 adapter are,
what applications the GC HUB2 adapter has,
why it's always worth having an additional port at hand,
which laptops the discussed model is compatible with.

Green Cell HUB2 USB-C 6in1 adapter – specification
Are you wondering which laptop adapter you should choose? If you're in need of some additional ports, all you need is connecting to your device a GC HUB2 adapter. This model gives you even more options than the other ones, as it's equipped with as many as 6 sockets. And what does this mean to you? You can connect three USB 3.0 to it, as well as one USB-C, a HDMI cable, and also Ethernet. All of this means that, owing to one small device, you entirely change your work or relaxation conditions. 
However, functionality is not the only thing speaking in favor of the GC HUB2. The right shape makes the adapter remain stable on any surface. On the other hand, a modern design and stylish, white backlight, give it a lot of elegance. Its durable cable with a nylon braid is another advantage of this inconspicuous device which offers so many possibilities. Get familiar with all applications of the HUB2 6in1!  

1. Quick and comfortable power supply for your equipment
A portable computer, an ultrabook, and a tablet, all have one common feature – what constitutes a part of their definition is mobility. They're light and handy devices you can take along for your holidays or work on them when you're travelling.  However, sooner or later, all equipment needs regeneration – and this is exactly when you'll be needing a specific power supply.
2. Owing to GC HUB2, you can quickly and conveniently replace several power supplies with just a single one
The Pass-through and Power Delivery (87W) technologies, as well as supporting Quick Charge 3.0/4.0, let you charge your laptop even up to six times faster than when using a traditional laptop charger. At the same time, the device is small and handy, and it's perfect to take along with you for a longer trip by train or plane.
3. Use your phone just like you use your computer
Most of us never part with our smartphone. We use it not only to call and send SMS messages, but also to be in constant contact with our friends and colleagues. More and more often, your smartphone lets you work also outside of the office and without access to a company laptop. 
GC HUB2 can take this model of work to a whole new level. And all this because it allows you to connect a mouse, a keyboard, and even a screen, to your smartphone. Technologies such as Samsung DeX, Huawei EMUI Desktop, or PC mode, can change your smartphone into a mini-computer.
4. An additional USB socket always at hand
The basic function of each of the adapters has remained unchanged. Numerous plugs let you simultaneously connect several devices to it. Does your laptop not have enough inputs to simultaneously connect a mouse and two additional accessories to it? With the Green Cell HUB2 adapter, it's not a problem anymore. This adapter lets you work comfortably, without the need to choose which device you want to plug in at a given moment.

5. Express data transfer
We still have one more functionality of the GC HUB2 adapter that is worth mentioning. It's the quick data transfer, which is possible owing to an additional 1 Gbps Ethernet connector, as well as a built-in network interface controller. Quick data transfer and a stable Internet connection are a standard which just can't be missing. The poor quality of your Wi-Fi connection will never be a problem again! 
Full compatibility with almost any laptop equipped with USB-C
Before you buy, make sure if the adapter's compatible with your equipment (a USB-C port's required). Green Cell HUB2 supports, among others: Macbooks Pro from the years 2016, 2017 and 2018, as well as Lenovo X1 Carbon, Microsoft Surface Book 2, Asus ZenBook 3, Dell XPS 13/15, or Huawei MateBook X Pro. Please note that the HUB GC 6in1 adapter's not compatible with 2020 MacBooks which are equipped with an M1 processor! 
As you can see here, the adapter's a universal device. It'll work well both when you're working and when you're relaxing. Get completely new possibilities with additional GC HUB2 ports – check out our offer nd choose an adapter that'll work well with your laptop!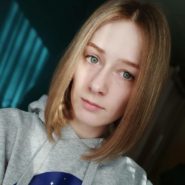 Alexandra Smith
In her free time she reads a good book, loves to experiment in the kitchen and try new things. She has been interested in consumer electronics and electromobility for a long time.
Related posts