The end of summer is the start of great deals at the Battery Empire

Alexandra Smith, 12 months ago
0
1 min

read
483
The hot summer is slowly coming to an end together with time for relaxation and rest. Take a look at your laptop. It wasn't sitting idle during your holidays – you used it to watch Euro matches and your favourite shows, plan your upcoming trips or get in touch with your friends (or actually, you spent hours talking about your travels). 
All these pastimes require a lot of energy, so make sure your computer is still in a great shape. For example, if you constantly use your laptop in direct sunlight, you have most probably set your screen brightness to the maximum. This greatly increases power consumption, so your laptop will need charging sooner.
If your computer runs out of charge very fast and needs a new battery or a power adapter, it's not problem at all. We have them at a 15% discount until 12 September.
In the offer of the Battery Empire you'll find hundreds of different models of batteries and chargers suitable for thousands of different laptops. Hard to believe? Check out our website, where you'll find accessories for computers from leading brands – from A for Acer… to T for Toshiba.
When buying a battery and a charger for your laptop, be sure to use the discount code endofsummer, which will automatically get you a 15% lower price. But remember that the offer is only valid until 12 September. You'd better hurry up because special offers are like summer – they end way too early.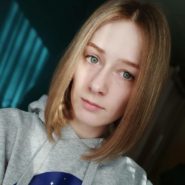 Alexandra Smith
In her free time she reads a good book, loves to experiment in the kitchen and try new things. She has been interested in consumer electronics and electromobility for a long time.
Related posts