USB types – choosing a USB cable

Veronica Jones, 2 years ago
0
4 min

read
1035
All of us have some experience with USB cables. Such a cable has multiple applications, which makes it not only popular, but indispensable in certain situations. Have you ever wondered about the available USB types? Do you need some help choosing a cable for a particular purpose? You're in the right place!
In this article you will find out:
what USB cable types are available,

which USB cable is good for charging,

when you can use a USB cable.
A few words about USB cables
USB cables are extremely versatile. Thanks to these cables, connection between various devices has been made uniform. Computers are a good example – you can use multiple USB ports to connect a range of devices, from a keyboard or mouse to an external drive. You can plug in a camera to download some data from the memory card.
USB cables are easy to use – the computer will detect the connected device automatically and install relevant drivers if needed.
Phone chargers come in two parts nowadays: there is the power adapter, which you plug in a socket, and a separate USB cable to connect it to the phone. You can use the same cable to connect the phone (or a camera, a portable gaming console or a tablet) to the computer to recharge the device (but you must remember it will take longer than charging from a regular socket).

Types of USB plugs
USB-A
It's the most popular plug type. You will find it e.g. in laptops and desktop computers. It can accommodate a variety of accessories, such as a flash drive or a mouse. This is also the plug type found in phone chargers.
USB-B
USB-B is a square plug compatible e.g. with printers. It is also useful when you want to connect an older screen (new models come with USB-C plugs rather than USB-B, which is also true of most phones).
USB-C
Symmetrical C type plugs come with an elongated tip with rounded edges, which can be inserted into the port either way.
Micro USB
A micro USB port is found in older mobile phones – currently this standard is replaced by USB-C. This plug comes in a trapezoidal shape and is used mainly in mobile devices (phones, tablets, e-readers).
Mini USB
Mini USB was used in small devices such as cameras or mobile phones. Nowadays it can be found only in older equipment – it is basically out of date now.
Lightning
The reversible Apple connector uses 8 pins (the previous generation used as many as 30), which means it can be smaller and lightweight. It is often used for charging and data synchronisation. It has one major disadvantage, though: it's only compatible with Apple devices, so you won't be able to use it with any other equipment.

How are USB cables useful?
Fast charging
When choosing a USB cable, make sure it's compatible with your equipment. Check what kind of a plug you need and make sure your device can accommodate the fast charging technology. You will also need a proper USB cable to support this technology – because some USB plugs can only be used for data transfer. Choose a proper cable length – it may be irrelevant as long as you use the cable at home, but if you want to charge your device in the car, a short cable might be a drawback.
Data transfer
A USB cable can be used not only to recharge a phone, but also for a number of other purposes. It is useful e.g. for data transfer between devices. It's a great transmitter – you can use it to download data from your laptop to a portable drive or send photos you took during your holidays from the camera to the desktop computer. A USB cable will connect two identical devices (e.g. two laptops), but it can also be used for data transfer between a phone and a computer.
Connecting accessories
You can use a USB cable to connect a variety of accessories to your desktop computer: a mouse, a keyboard or headphones. If you have a traditional gaming console rather than a wireless one, you will also need a USB cable. And a gaming console is just one of such devices – the list could go on forever! Remember one key takeaway – nearly all accessories can be connected with a USB cable 🙂

Summary
Now you know what types of USB cables and plugs are available and how to use them. You will also remember what to look out for when buying a USB cable. You can browse through USB cables in our online store – in Battery Empire you will find a range of compatible devices. Pick a fast charging USB for your phone or a good cable for data transfer – the choice is yours! Check out the range of USB cables and pick one that suits your needs! 🙂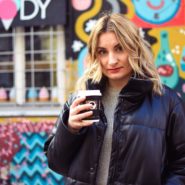 Veronica Jones
As an ardent enthusiast of written words she can handle even most complicated topics. In her everyday career she deals with content marketing, and more specifically she prepares and implements strategies. And when she doesn't work on another strategy, she writes blog articles for the Battery Empire.
Related posts