How to save battery on Iphone? 6 practical tips

Veronica Jones, 1 year ago
0
4 min

read
315
Nowadays we are practically glued to our phones. We use them every day, nearly round the clock. Both at work and at leisure. Mobile phones provide us with unlimited access to the latest news from all around the world and help us keep in touch with friends. And if you use your phone all day long, no wonder the battery is quickly depleted. That's why it's good to use a few simple methods to extend the iPhone battery life. We have prepared six easy life hacks for you. Thanks to them you will learn how to save battery on iphone. Enjoy the read!
In this article you will find out:
how to save battery on Iphone,

why it's better to switch off the GPS when you don't need it,

when it's best to discontinue data transfer.
1. Low power mode – on
As you will probably infer from the name, using low power mode will automatically extend the battery life. You will find this function in the Settings ("Battery" section) or in the Control Centre (to open it, swipe down from the top right-hand corner of your screen in your iPhone X and later versions, and in iPhone 8 and earlier models, you swipe up from the bottom edge of the screen). It's the easiest way to prolong your battery life – you use it mainly when the battery level drops close to zero. But you can safely make it your default mode when using your iPhone.
2. Background app refresh – off
You may not realise that some of the apps installed on your Apple device are automatically refreshing. This happens in the background, while you're using another app. This also affects battery life. Do you use all of these apps frequently? Those that are hardly ever used will not need the automatic refresh option. In order to switch off background app refresh, enter Settings -> General.

3. Notifications – off
The apps that send you notifications need constant sync. This depletes the phone battery. Let's face it – you don't have to access all the information right away. That's why it's a good idea to switch off some of the notifications – this will not only save the energy in your phone, but also give you more freedom and peace of mind. When you're not using your phone for a longer while and you don't want to be disturbed, you can also turn Airplane Mode on.
4. Vibrations – off
Another way to extend your iPhone battery life is to turn vibrations off. After all, it's possible to receive a text message or a Messenger notification without the sound or vibration. Especially when you're busy with something else and don't want to be distracted. This is a perfect solution for those who want to focus and engage in deep work for a while.
5. Location services – off
GPS is a useful function in your iPhone. Especially when you're on the road or in an unknown part of the city. But when you're going to work or for a walk to a nearby park, in a space you're generally familiar with, you can safely switch off location services. This will help you extend battery life without the need to turn on the low power mode.
6. Cellular data – off
iOS needs a lot of energy to maintain Internet connection. Unless you have access to Wi-Fi, you will most often use cellular data. This is another function we "like" to keep turned on, although we're not using it all the time. If you don't need uninterrupted Internet access, you can turn off cellular data. This will keep your battery going for a longer time.

How to save battery on Iphone? Other reliable ways to extend your iPhone battery life
The above ways of boosting battery life are the most effective solutions, which will help you avoid having to recharge your phone frequently. In order to further reduce battery consumption, you can e.g. turn off Siri, Bluetooth and iCloud sync, set Auto-Lock to 30 seconds or reduce screen brightness. 
Most of these settings can be adjusted by pressing a single button. All of these actions will help you enjoy your Apple device for a longer time without connecting it to power supply. Remember that "low power mode" is not only a convenient function available in your iPhone, but also a way of thinking, which is largely up to you.
And if your iPhone battery is still running low, maybe you should consider replacement? It's still cheaper than buying a new phone. If you believe this is the case, check out what's in store in BatteryEmpire! Our intuitive search engine will help you choose the right product for your device. Good luck!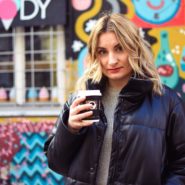 Veronica Jones
As an ardent enthusiast of written words she can handle even most complicated topics. In her everyday career she deals with content marketing, and more specifically she prepares and implements strategies. And when she doesn't work on another strategy, she writes blog articles for the Battery Empire.
Related posts