An original laptop battery or a replacement?

Veronica Jones, 2 years ago
0
4 min

read
4825
Since laptop batteries are quickly depleted, you will often be faced with the need to replace them. That's when the users are faced with a dilemma and have to choose between an original battery offered by the notebook manufacturer and a replacement by another brand. If you're planning to buy a new battery for your computer, learn more about the pros and cons of both solutions and find out what to look out for!
In this article you will find out:
what are the advantages of buying an original laptop battery,

how a replacement compares to an original battery,

what to look out for when buying a laptop battery.

Original battery vs replacement – a brief comparison
When choosing a new laptop battery, you will easily find a model compatible with your device. Original batteries and replacements are widely available. Let's have a closer look at the pros and cons of both solutions.
Pros and cons of an original battery
It's 100% compatible. You can simply order this product online without having to worry whether or not it will match your device. You don't have to verify all the technical parameters, because the battery is exactly the same as the one you got with your laptop.
When buying an original laptop battery, you don't risk any problems with the battery itself or the assembly process. You can also use the support offered by the manufacturer – if any issues occur, you will be provided with a speedy technical assistance.
Unfortunately, an original laptop battery is usually expensive. And it might be difficult to buy one. Sometimes it may be the case that the battery needs to be brought from a distant warehouse, because such components can only be bought from authorised distributors or directly from the manufacturer.
This may also mean you can't choose a better battery for your laptop. Sometimes the user wants to replace the default battery with a new one, but with better parameters, in order to upgrade the laptop e.g. by increasing the capacity. When planning to buy an original battery, you will be faced with a limited choice. And often an upgrade is out of the question.

Pros and cons of a replacement laptop battery
The main advantage of a replacement battery is the price – it's considerably lower than that of the original product. This is the strongest argument for buying a replacement laptop battery. But it's good to remember that high quality always comes at a price. Alternatives by other brands may be significantly cheaper than original batteries, but if the price seems suspiciously low, you're well advised to steer clear of such bargains. You may be faced with a faulty product.
It's also good to mention another advantage – there is a wide choice of replacement batteries, which means you can choose a model with higher capacity than the default one. Would you like your laptop to run on a battery for a longer time? It's easy – go for a replacement battery with a higher capacity. Because of extra cells, such a battery might be larger and protrude outside the notebook case, but if you're looking for integrated batteries, you can find a model with the same shape and size.
The disadvantages of some replacement batteries include questionable quality and possible compatibility issues. This, however, is true only of products by less reputable brands. If you choose the right replacement and pick a model by a reputable manufacturer, you will get a high-quality battery with a long life and impressive performance.

Choosing a replacement battery
When buying an original laptop battery, you don't have to go into details or check the parameters, because you are getting the very same model you got with your device. It's a bit different with replacement batteries. You should have a closer look at your options before you buy one.
First of all, make sure the battery voltage matches the requirements of  your laptop. The value could be 10.8 V (or the corresponding 11.1 V) or 14.4 V (or the corresponding 14.8 V). This parameter is closely related to the number of cells in the battery – it must be exactly the same as is your computer.
Secondly, double-check the capacity of the battery you want to buy. This feature is expressed in milliampere-hours or Watt hours and must be at least equal to the one observed in the default battery. And now you know it could also be higher. A higher-capacity variant will guarantee better performance, i.e. longer battery operating time.
You also have to remember that the battery size and plugs must match your device. The shape of the battery must be the same as the one of your default model. This is to guarantee easy replacement and effective operation.
If you're looking for high-performance  laptop batteries, explore the products by Green Cell! They are a perfect replacement for the original batteries in the most popular laptop models.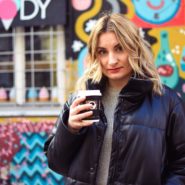 Veronica Jones
As an ardent enthusiast of written words she can handle even most complicated topics. In her everyday career she deals with content marketing, and more specifically she prepares and implements strategies. And when she doesn't work on another strategy, she writes blog articles for the Battery Empire.
Related posts