Refreshingly low prices in Battery Empire

Alexandra Smith, 5 months ago
0
2 min

read
269
The last wave of hot days kind of wore us down. Everyone was desperate for shade, ice cream or an iced drink – we would do literally anything to cool down. Summer has just begun, so the hottest days are still ahead of us. How to survive and not melt down in all that heat? We have a solution!
In this article you will find out:
Can consumer electronics help you survive hot weather,
Why do you need a power bank during your trip,
Why a working laptop battery is essential when planning a vacation,
How to cool down during a motorhome trip or a drive in an electric car.
How to survive the heat wave?
We want to help you survive the highest temperatures. That's why we have prepared a special discount, where you can buy selected products up to 40% cheaper! Surely you are wondering what consumer electronics have to do with the heat. We will answer all your questions immediately – see what might come in handy on hot days!

Laptop battery
What's the best way to survive in high temperatures? That's it – a vacation! However, a dead battery in your laptop can effectively put a damper on your plans. If you can't use your laptop for half an hour without a power cord, because it discharges instantly, it's a sign that you need a new battery. After all, you have to find the best offer and choose a place to spend your vacation – and the most convenient way to do it is via the Internet. Buy a high-capacity battery and turn your "desktop" laptop into a mobile device!
Laptop Charger
If it's unimaginably hot in your apartment, a good option is to move with your laptop to a coffee shop or other air-conditioned establishment. However, before you leave home, make sure you take a charger for your mobile computer with you. Otherwise, your equipment may shut down while you're working or in an important meeting. Don't let the high temperatures defeat you – get the equipment you need and keep going! 🙂
Cool down with low prices!
You probably never imagined that electronic gadgets can help you survive even the worst heat wave. As you can see, electronics offer many possibilities and have a lot of applications that will also work well in high temperatures. We have listed only a few examples of products that you can purchase with our special discount – there are many more! See what we have prepared for you find something for yourself at a refreshingly low price!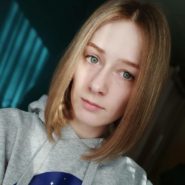 Alexandra Smith
In her free time she reads a good book, loves to experiment in the kitchen and try new things. She has been interested in consumer electronics and electromobility for a long time.
Related posts