10 phone accessories it's good to have

Veronica Jones, 2 years ago
0
9 min

read
900
We have mobile phones with us all the time. We take them everywhere. And no wonder. They have become so much more than the phones we remember from 15 years ago. Nowadays a mobile device with an undisturbed Internet access keeps you in touch with the world, provides entertainment, helps you organise your everyday work, enables contactless payments and much more. You will find loads of phone gadgets and accessories. Some boost the functionality of your device, while others protect it from damage. Which products are useful and good to have?
In this article you will find out:
what phone accessories you can use on an everyday basis,

how to protect and maintain the functionality of your phone,

what to look out for when buying phone accessories.
1. Spare charger
Let's start with the essentials. Your phone will never perform any of its functions when the battery is low. That's why it's always good to have a charger with you. Modern phones have multiple functionalities, but it comes at a price – the battery quickly runs low. If you use your mobile all the time, you will have to recharge it every day or every other day. And whenever you're going away, you simply must take a  charger  with you.
You normally receive a default charger with the phone, but it's a good idea to have a spare one. And why so? In case you lose the original charger, or just for convenience – you can always keep one at home and the other at work. That's a nice way to make sure you always have the option to recharge your phone.
2. Power bank
You can use your charger most of the time, provided you have access to a source of power. What if your battery runs low while you're on the go? Sometimes you might just forget to recharge your phone before you leave your home. And sometimes you may want to spend a few days hiking in the mountains.
Fortunately, you can always rely on a power bank, which will provide an energy boost to your mobile device. You can use it virtually anywhere. This gadget has a capacity of up to 30 000 mAh, which means you can recharge your phone a couple of times, before you find a source of power. When choosing a power bank, please consider its construction, the number and type of USB ports and extras, such as a LED energy level indicator. You are well advised to choose the capacity to suit your needs. If you're not going to use your power bank too often, e.g. you only need it for short trips, a cheaper model with moderate capacity will be enough. If you need an energy supply for a longer trip and you know you won't have access to electricity for extensive periods (e.g. when you're planning to hike in the mountains all day long), or when you know there will be a few people wishing to use a single power bank, then it's good to choose a high-capacity model.

3. Phone case
And now a few accessories that protect your phone. You will find a wide range of cases – made of silicone, leather or even wood. You can choose between simple designs and more elaborate cases with a flap, which you close to cover the screen. You can even find a case with stand function, which means you can place your phone in a vertical position, e.g. when you're watching a show on a train or a plane.
Your phone case can reveal a lot about you. There is an infinite variety of models you can choose from. In the stores you will find cases with various prints, which will help you customise your phone. When choosing a phone case, remember to look for similar protection for your power bank. You will find a range of matching, durable power bank cases in our online store.
4. Tempered glass
Tempered glass is yet another device that protects your phone in case it falls to the ground. Although a phone case may absorb some of the impact when you happen to drop your phone, it won't help if your phone falls face down and the screen hits the floor. After all, the display is the most sensitive element of each phone. And you don't have to drop it. Sometimes you toss it inside your handbag or a backpack next to a bunch of keys and when you retrieve it, the whole screen is scratched.
Remember to use tempered glass rather than a regular protection film. It will offer a better protection even in the event of a major fall. When choosing tempered glass, look at the hardness scale – level 9H or 9h+ guarantees high resistance to scratches and fractures.

5. Memory cards
Contemporary phones have capacious memories, so you can store thousands of photos, videos and documents on these devices. Unfortunately, frequent system updates – e.g. in phones that run on Android – also use storage space. Also, some apps tend to consume loads of megabytes. As a result, you have to buy an extra memory card.
When expanding the memory of your device, please note what type of cards is compatible with your phone. Nowadays microSD is the standard option, although certain rare older models can still use miniSD. Plus, not all mobile phones take memory cards. Expensive devices may not have an extra slot (or it's the same slot you use for another SIM card), but their internal memory is a staggering 512 GB.
6. Car holders
If you want to use your phone while you're driving, you have to make sure you follow all the safety rules. A mobile phone is sometimes helpful when you're on the road, but only if you don't have to operate it manually. If you place your mobile in a special holder, you can e.g. use the GPS, which is often an invaluable help.
The holders come in a number of variants, depending on how they are fixed to specific parts of your car. You can choose a model attached to your car window or one with a magnetic fastening. You can pick the latter if you want to keep your phone close at hand – for example on the air vent. Please note the variety of screen positions. Make sure the holder you buy offers a comfortable view of the display screen.
7. Earphones
Earphones are often a default element you get together with a new phone. You can use this gadget when travelling by public transport and during longer outings. It's good to have a pair of ear buds you can use to listen to music or watch your favourite shows.
A default option you normally get with your phone includes wired ear buds. If you happen to lose them or they break, you can replace them without having to spend a fortune. You can also pick a wireless model. They often come in the form of headphones, but you can opt for the trendy EarPods by Apple.
8. Bluetooth speaker
Ear buds may be one of the basic phone accessories, but a genuine music enthusiast will crave for a bona fide Bluetooth speaker. You can use this gadget at home or during an ad hoc outdoor party. Wherever you are, you can use the speaker to listen to your favourite music together with your friends, which cannot be said of any ear buds.
Wireless speakers can be simple devices available at a reasonable price. But if you appreciate good sound quality, you're well advised to pick a more expensive model. Observe the power, battery life and extras, such as integrated radio, microphone (to receive and make phone calls) or a dedicated mobile app.

9. Touchscreen gloves
One of the features nearly all mobile phones share is a touchscreen. It has a number of unquestionable advantages. Unfortunately, there are also certain drawbacks. One of them is sensitivity, another – the need to operate it with bare fingertips. Although it's not a problem in summer, in winter it becomes a pain.
That's why special gloves were designed. You will find a number of models suited to your needs and matching your style – from standard wool variants with a special coating on fingertips, through synthetic leather models, to synthetic ones. In these gloves you can easily operate the screen of your mobile phone even when it's freezing.
10. Photo accessories
Contemporary mobile phones can be used to take high quality pictures. Some people even opt for a phone instead of a digital camera. And you will find a wide range of relevant accessories, to help you make the most of this experience. A while ago selfie sticks were incredibly popular. Nowadays hardly anyone uses them. Also, special converters, e.g. fisheye, are gradually becoming pointless, because mobile phones come with a number of camera lenses, so you can adjust the perspective.
But tripods are still useful. You can use them to position your phone the way you want to. Tripods are useful not only when you take photos with the self-timer, but also when the light is poor and the slightest movement may blur the image. The most discerning users will also appreciate a range of extra flashes and waterproof cases needed when you want to take pictures under water.
Explore phone accessories in Battery Empire!
Would you like to learn more about the phone gadgets discussed in this article? You may not every single one of them, but it's good to pick a few that suit your lifestyle and will make your life easier when it comes to using a mobile phone. In Battery Empire you will find cases and tempered glass to protect the display screen, as well as power banks and spare chargers, so that you won't have to worry about the battery running low. Check out the products available in our online store and boost the functionality of your phone with a number of extra gadgets!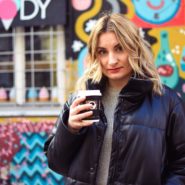 Veronica Jones
As an ardent enthusiast of written words she can handle even most complicated topics. In her everyday career she deals with content marketing, and more specifically she prepares and implements strategies. And when she doesn't work on another strategy, she writes blog articles for the Battery Empire.
Related posts