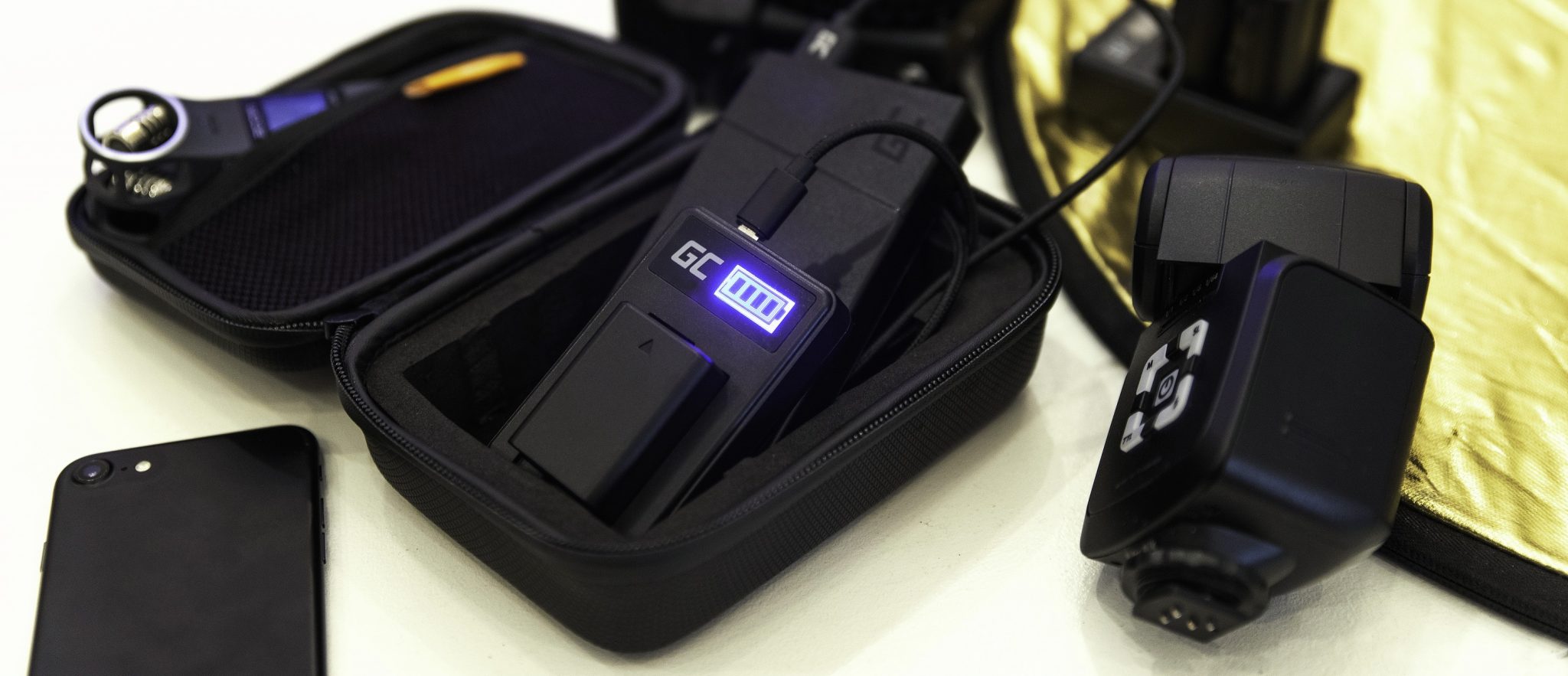 Photographers spring tidiness – we check the batteries and chargers
Mr Battery, 2 years ago
0
5 min

read
510
Longer and warmer days and nature awakening to life like little else encourage you to go out and take some pictures. Especially for those photographers who do not get to the top three in the ranking of their favourite seasons. So when the camera finally comes back to favor after the winter break, it is worth taking a short check. Are you sure your camera is ready to work after such a long break?
Did the battery survive the winter?
It is rather easy to check most equipment. Flash? It is. Lens? He didn't get away anywhere either. But not all of the elements could survive the winter without harm. If the winter period is not too busy for us and the camera has gone off, it is possible that our battery is no longer in top condition. This situation is particularly dangerous for batteries that have already had a few years of work on their necks. A battery left unused for a few months can be damaged – especially if we have left it discharged. The reason for this situation is the so-called deep discharge of the battery and it means that it will only be suitable for disposal and we will have to buy a new one… or preferably several. Trust me, it is always better to have one more battery than we need and we always find out about it in the worst moments. This one time let's be a step ahead 😉
How to find a new battery in our shop? The simplest method is to enter a model of a given battery or camera model in the search engine of our shop. If your battery does not appear in the results, please contact us and we will help you find the right battery 🙂.
Charge the battery wherever you are
If you are one of the photographers who enjoys longer trips, often to tents without easy access to power, then you certainly know the problem. You have a longer trip ahead of you and you don't know if your two batteries are enough for the whole trip. You risk and don't buy spare batteries, and during the trip you have to save energy to last. Around the opportunity for an opportunity, and you can't take a picture. Of course, you have a power bank, but unfortunately, you can't charge your camera batteries before… unless.
That's right, unless you have a Green Cell camera charger with a USB port and you can easily power through it using the power bank. Like the Green Cell GC PowerPlay10, which will quickly charge your phone. You can use the car charger to charge the battery just as effectively. Plus, with a charge level indicator, you always know exactly how much the battery is charged.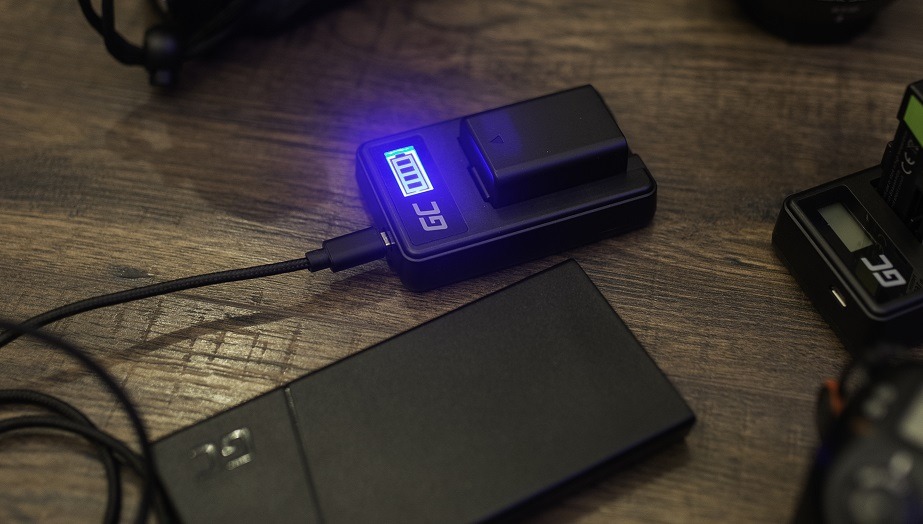 Of course, you don't have to be a lover of survival at once for such a set to come in handy. The combination of power bank + USB camera charger will be useful for every photographer, because it's simply a convenient solution, giving you a lot of freedom when working in the field.
Creating the perfect workstation
Spring cleaning time can also be a good opportunity to stock up on useful accessories. One such device for photographers with a laptop (especially MacBook) will be a USB-C adapter. If you have one of the new MacBooks or other flattened, modern laptops, you're sure to be familiar with the universal USB-C port. For a few years now, flatter notebooks have only been equipped with USB-C ports that can be used for everything from transferring data and video to charging. The problem is, however, that we're still lacking the frequently used USB-A ports, memory card slots and many other slots. This often ends up with troublesome juggling donglies, or single-function adapters.
This problem is completely solved by the USB-C adapter. This small device allows you to split one USB-C port into 6, 7 or even 8 most needed ports. Especially for photographers, the lack of memory card slots, USB and HDMI is particularly burdensome. For example, the GC HUB allows you to connect your favorite mouse and keyboard to the USB, memory card, monitor and at the same time charge your laptop. The adapter is compatible with every laptop and phone with USB-C. But if you have a MacBook, Connect60 is the perfect choice for you. It has 8 ports and fits perfectly into your laptop case.

Another useful device for your workstation is Green Cell GC Power Source. This desktop multi-port charger lets you power your laptop, phone, and camera batteries at the same time, and you still have one free port, in short, 4 chargers in one. Power Delivery technology ensures perfect compatibility with all your new MacBooks and other laptops, phones and other mobile devices. The powerful functionality and space-saving features of Power Source make it the equipment that photographers simply should have.

Don't forget to check the drone battery
Those who like to fly should still check that the helicopters are ready for operation. The problem with the drone battery is always better to find out during a routine check, not during the flight. If your drone is not equipped with a parachute, an oversight in this case can be much more painful for your wallet than a battery failure in your camera. If your flight time has fallen below your expectations or you just want a spare battery for your drone, you will find batteries for the DJI Phantom and Mavic series in our shop.

Ready for the spring session
Camera battery charged, lens cleaned, photo equipment complete. Fully prepared we can go on photographic trips – without worrying about discharged batteries. Remember that all the devices mentioned in the article can be bought in our shop, and if you need help – the choice of the right equipment will be facilitated by our Customer Service Department. Here you can check how to contact us 🙂.
Author: Krzysztof Wołongiewicz
Related posts