How to choose a car phone charger?

Veronica Jones, 3 years ago
0
4 min

read
1513
If you spend a lot of time behind the wheel, this article is for you! One of the most dreaded nightmares during a long journey is when your phone, tablet or laptop is dead. There is an easy way to avoid such troubles, though – you will need a car charger. There is a wide range of available chargers, but it's good to give it a thought and pick a model that will suit your needs best. Car charges come with different power and number of USB ports. See what to look out for when choosing a charger.
In this article you will find out:
what types of car chargers are available,

what functions you expect to find in a good charger,

how to use our search engine.

What to look out for when choosing a car phone charger?
The most popular car charger type is the one plugged to the lighter socket. It comes in 3 variants:
classic

– the device has USB ports you can use to connect your mobile device with a cable,

with an extra cable

– there is a cable connected to one of the USB ports – it has extra charging connectors,

inductive

– a modern type of charger, which means you can charge your device without actually using a cable – it's enough to put it on a special plate or insert into a holder connected to the charger.
But there are a few more aspects you should consider when choosing a car charger. You have to remember about proper parameters to be sure the device will live up to your expectations.

Parameters to consider
While looking for a perfect car charger, you should consider:
Amperage –

this is directly related to how fast you will be able to charge your phone

. This parameter depends on the charging capacity of the specific phone model and on the technical parameters of the charger.

Number of outlets –

a USB car charger can have one or more outlets. Models with more outlets are a perfect solution for those who need to recharge other devices, not just the phone.

Cable length (in the case of chargers that need a cable) – you should be able to connect the phone and put it in a safe place in the car. What matters most is the distance from the lighter socket. A long cable means greater mobility and minimises the risk of damage.

Safeguards –

a good car charger has sufficient safeguards to prevent the breakdown or damage of the device

. The most important safeguards include the protection against overvoltage, overload, against short-circuit and overheating.

Additional functions – another important aspect is the functionality of your car charger. Some can have certain innovative solutions that will significantly improve the experience of using them, e.g. they charge your devices faster while you're on the road. If you appreciate this option, go for a model with Quick Charge and Power Delivery technology.
In this case, it's not so important to choose a specific charger brand. Contemporary chargers are made with advanced technology, which is a match for premium brand accessories. A compatible, all-purpose car charger can be used to recharge virtually any device. It's a good idea to consider Green Cell chargers, which come with the Quick Charge 3.0 technology and the Power Delivery function. Apart from the standard USB port, the Green Cell 30W charger has an extra USB-C port, which means it can be connected to two devices at a time.

Use our search engine!
We will happily help you choose the best car charger to suit your needs. On our website you will find a search engine, which will guide you through the process of screening and choosing relevant devices. This is to ensure that the product you buy is compatible with your equipment and comes with proper parameters. You can explore a range of suggested products to choose one that will suit you best.
If you're wondering what accessories will go with your Samsung Galaxy Note 10 Plus, you can check it out in our search engine.
All you have to do is provide 3 important pieces of information:
Device type – in this case it's a phone,

Brand – Samsung

Model – Samsung Galaxy Note 10 Plus
When you set relevant filters, you can be sure that the Green Cell GC PowerRide 54W, which appears among the search results, will be compatible with your phone.
Summary
A car charger is a very useful device. It's good to have one that suits your needs, so take a moment to find the best model for yourself. This accessory must be compatible with your mobile devices and come with relevant safeguards – that's in order to eliminate the risk of damage to the equipment you want to recharge. Explore the products available in our online store and see how easy it is to find accessories that go with your device! 😉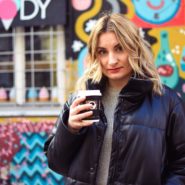 Veronica Jones
As an ardent enthusiast of written words she can handle even most complicated topics. In her everyday career she deals with content marketing, and more specifically she prepares and implements strategies. And when she doesn't work on another strategy, she writes blog articles for the Battery Empire.
Related posts