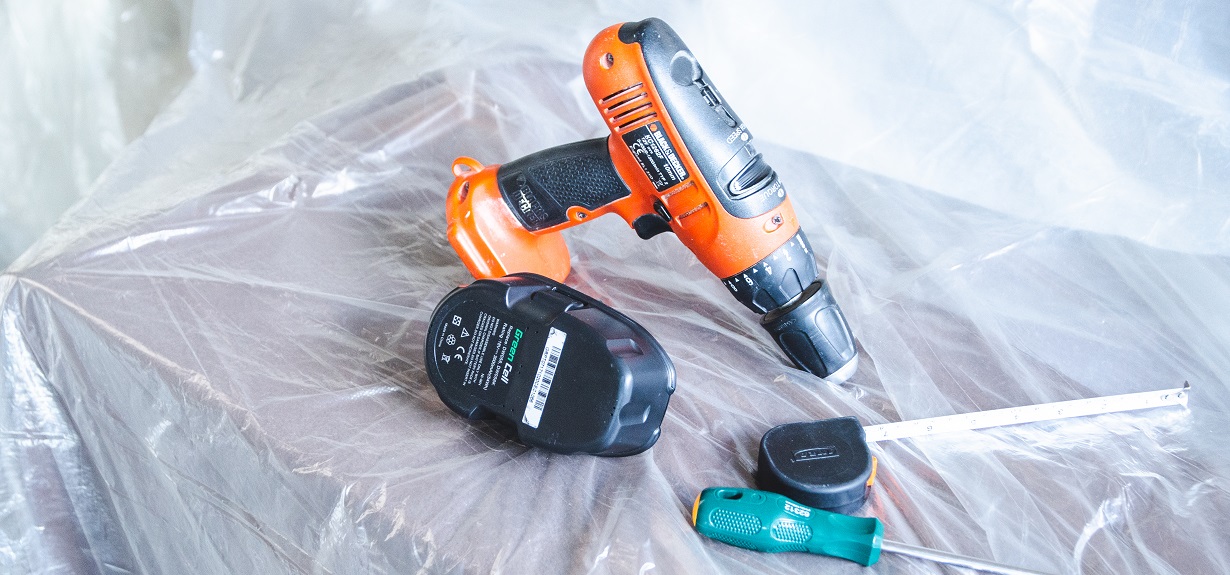 The second life of a screwdriver with a Green Cell battery
Mr Battery, 2 years ago
0
2 min

read
1306
The cordless screwdriver is now a must-have in almost every household. With this simple device, all household tasks, from folding furniture to hanging pictures, become faster and more efficient. Of course, as you use the device more often, the batteries wear out more quickly and the screwdriver is therefore becoming shorter and shorter. How do you deal with it?
Changing the battery for the screwdriver
Often it is very wrong to buy a new screwdriver in such a situation, while for proper operation it is enough to replace the battery. It should be remembered that a new battery for the screwdriver is not only about restoring the device's efficiency and long working time. A new battery is:
A smaller expense – after all, we buy the battery itself.
Reduction of electro-waste – after all, everything is ok with the screwdriver itself! The device is operational and with the new battery it can be used for years to come.
You can use the device you are used to (as long as you remember using this particular screwdriver 😉).
Spare battery always at hand
A new battery is worth buying not only when the previous one stops working. Having a back-up battery at hand automatically increases your freedom of action, because during operation, one of them will always be in the power station, ready to operate when the other one is discharged.
Increasing screwdriver operating time
It is worth noting that when we buy a new battery, we do not have to decide on a model with the same capacity. For most power tool models it is possible to buy a larger battery to get a longer working time. Take, for example, a popular model of Makita screwdriver marked PA12 with a capacity of 2000 mAh. As we can see on the product card in our shop – this model comes in 3 capacity versions.
The smaller battery has 1500 mAh and the larger one has 3000 mAh. If we would like to have a lighter screwdriver, we can buy the first one, and if we care about working time, we can decide on the second one.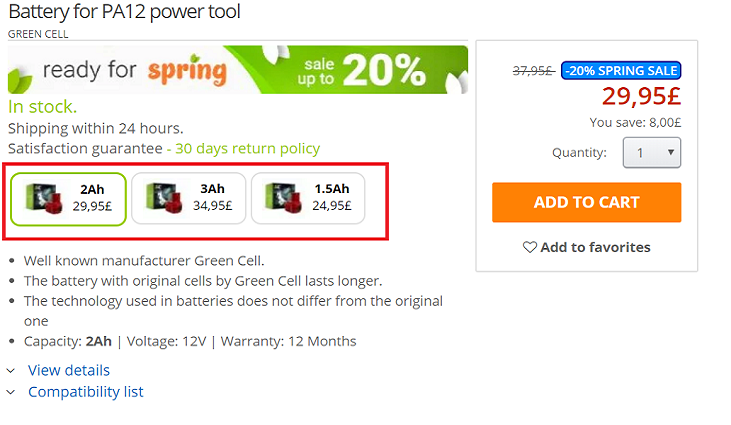 The new battery will restore the screwdriver to its full capacity, but power tools are often not included in sets that can handle one type of battery. So one purchase provides a source of power for all your devices and equipment can successfully serve for a long time, and if you have more than one battery, then even several at the same time 😉.
We offer batteries for power tools from Makita, Bosch, DeWalt, Hitachi, Hilti and many others.
Author: Leszek Jasiński
Related posts