Which car charger to choose?
Mr Battery, 2 years ago
0
3 min

read
804
Travelling is not just moving from A to B. Often during the journey, passengers have to work – they use their laptop to catch up. The phone does not lie idle, either. With the map and GPS on, the driver is directed to his destination in the shortest possible time. However, these devices unload faster due to intensive use. Topping up during the journey (without stopping and looking for the nearest socket) is a must. Charging during the journey is ultimately a necessity.
Easy connection and much convenience
The car charger is plugged into the cigarette lighter socket and, importantly, with Green Cell models, we don't have to worry about what kind of car we have and what socket, because they work with all types of sockets – both 12V and 24V. Depending on the model, they allow you to freely charge your laptop, phone and other mobile equipment (or several at once). Let us discuss the specific models we have in our offer:
Green Cell GC PowerRide 54 W 3xUSB 18 W
This is the ideal charger when you travel with several passengers in your car and none of them wants to give up using the phone for fear of discharging the battery. This model has three 18W USB inputs, which thanks to Ultra Charge technology will allow you to recharge your equipment in a few dozen minutes. Each port is completely independent from the others, so we can easily connect 3 phones at the same time and charge them all with the maximum power of 18 W.

Another advantage of PowerRide's apart from quick charging is its design. Minimalistic charger looks great inside every car. Modern, well-thought-out design and extremely useful backlighting of plugs make the charger an aesthetic and very comfortable device. The charger is compatible with 12-volt and 24-volt cigarette lighter sockets, making it ideal for trucks and campers.
Green Cell Car Charger with USB-C Power Delivery PD 18 W and USB Quick Charge 3.0
This charger is equipped with the Power Delivery standard, which allows you to charge state-of-the-art devices at high speed. This standard applies to the latest iPhone, Samsung, MacBook, Nintendo Switch and more. The technology is widely used in most modern devices and promises to remain the standard for a long time.
The second port is the still popular Quick Charge 3.0, which provides compatibility with the vast majority of smartphones and other mobile devices, such as e-book readers and smartphones.

As with the previous model, the charger ports are backlit, so there is no problem with connecting the equipment to them at night.
Car converters
A converter is a device that converts direct current from a car battery to 230 V AC. This makes it possible to use devices that are used only at home on the road. The converter is connected to the cigarette lighter socket or with clamps directly to the battery. This is a particularly useful solution for professional drivers, but it will certainly also be useful for all those who like to make a car trip out of town from time to time. During stops you can easily connect to an inverter connected to the battery, e.g. dryer, razor, but also e.g. TV.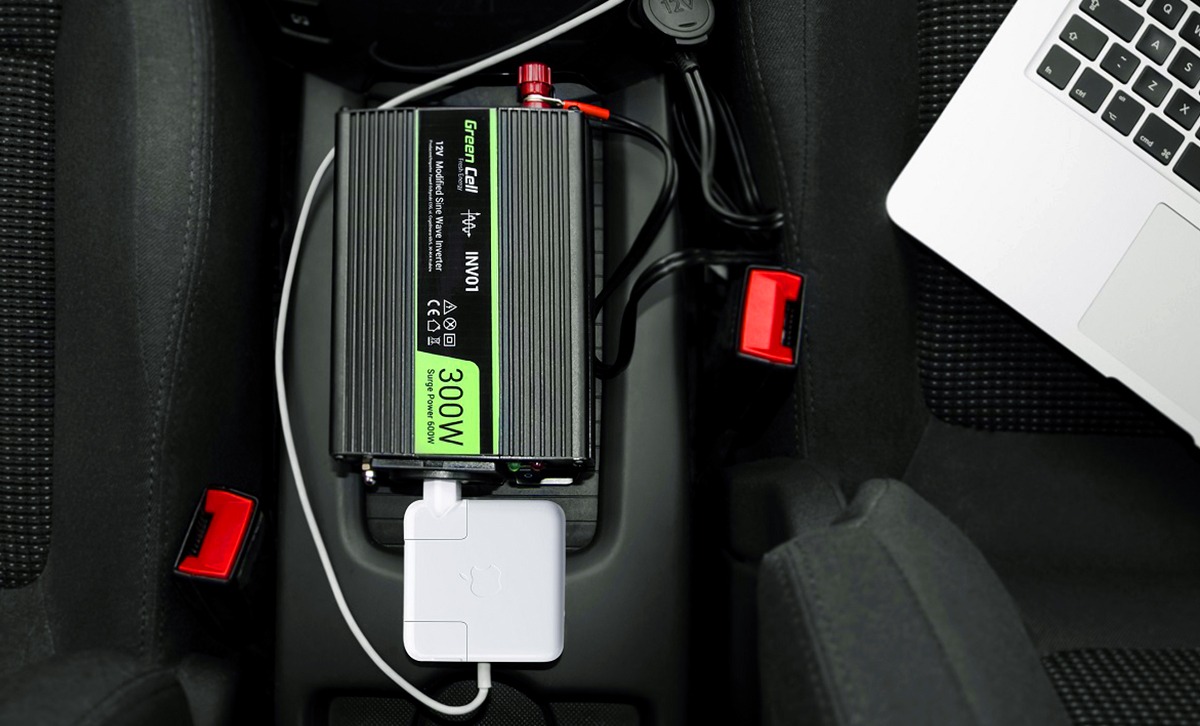 Car chargers and converters are able to significantly improve and make car journeys more pleasant for the driver and passengers. We no longer have to look for sockets on the road and worry about discharged GPS.
Author: Leszek Jasiński
Related posts