What battery to choose for your iRobot Roomba 500? Product overview

Veronica Jones, 3 years ago
0
4 min

read
1333
Cleaning is hardly an activity you would call your hobby. It's often a hard, time-consuming task, which produces short-lived results. Let's face it, no home is impeccably clean most of the time. There's some dirt you might bring in when coming in, you may spill something in the kitchen and make the floor sticky or dust may cover the wooden floor. Automatic vacuum cleaner is an invention that makes your life easier. One of the best known manufacturers of this equipment is iRobot. In this article we will have a look at the popular iRobot Roomba series 500 and tell you which battery to choose to make the most of your vacuum cleaner. Enjoy the read!
In this article you will find out:
what makes iRobot Roomba 500 so popular,

what kind of cells you will find in an iRobot Roomba 500,

why is battery capacity so important,

what to look out for when choosing a battery for your vacuum cleaning robot

which battery for Roomba 500 should you choose.
Why did iRobot Roomba 500 win our hearts?
The Roomba vacuum cleaning robot first appeared in 2002. Two years later iRobots made it to Poland. iRobot Roomba 500 has been winning the hearts of consumers since 2005. The three-stage cleaning system has introduced an unparalleled quality to the cleaning experience. The device is versatile because it can be used on virtually any surface.
The cleaning robot has multiple sensors, which means it scans the surroundings 67 times in a second and adjusts its cleaning mode accordingly. This is why you don't have to worry that Roomba 500 will fall down the stairs or get entangled in the carpet fringe. The sensor on the bumper will prevent the device from crashing into vertical surfaces (such was walls or furniture on the floor etc.).
The flat shape means the robot can reach under a bed, couch or bookshelf. The Dirt Direct system means the device will recognise a particularly dirty surface and clean it more intensely. All of these make the automatic vacuum cleaner a popular household device, appreciated in Poland and abroad.

iRobot Roomba 500 battery – which one to choose?
The popularity of Roomba 500 means the model is rather extensively used. What do you do when your iRobot Roomba 500 is getting slower or shuts down? Sometimes it's enough to replace the battery to restore the functionality. The process is not overly complicated. First of all, you need to check which model you have. Roomba can have one of the two types of cells: Ni-Mh or Li-Ion. The batteries nay come in different capacity. The greater the capacity, the longer the battery will operate before it needs to be recharged. We would like to recommend the following Green Cell batteries for iRobot Roomba 500:
3Ah iRobot Roomba 500 battery
Green Cell battery for iRobot Roomba 500  with the capacity of 3Ah generates the voltage of 14.4V. It comes with Ni-MH cells. It weighs 630 g and the dimensions are 4.4 x 14 x 4.5 cm. The battery comes with a built-in overcharge and over-discharge protection. This model can replace GD-Roomba-500, XLife or SP530-BAT. It ensures stable, safe work and is fully compatible with the original equipment.

4.5 Ah iRobot Roomba 500 battery
Green Cell battery for iRobot Roomba 500  with the capacity of 4.5Ah is a slightly more powerful model. This means it will last longer. The model is made of Ni-MH cells. It is available in yellow. The dimensions are exactly the same as those of the 3Ah battery, but this model is heavier –  it weighs 750 g. The product comes with a 1-year warranty (12 months).  It will go with most Roomba 500-600 models.
6Ah iRobot Roomba 500 battery
Green Cell battery for iRobot Roomba 500  with the capacity of 6Ah is a number one on this list because of the greatest capacity. At the same time, with 440 g it's the most lightweight of all the presented models. It is also slightly smaller, because its dimensions are 4.5 x 13.8 x 4.5 cm. Contrary to the 3Ah and 4.5Ah models, the 6Ah battery is made of Li-lon cells. Just like the previous two models, also this one has a built-in overcharge and over-discharge protection.

Green Cell battery will give your vacuum cleaning robot a new life
Automatic vacuum cleaners are a blessing – they make our lives much easier. It's enough to switch them on when you leave the house and once you come back, the place is clean. But if you use this device often, the batteries might run down. If you are still in a dilemma, please visit our store's website. At the top you will find a search engine, which you just need to fill in with the relevant parameters (type of device, manufacturer, model designation) to find a matching product. And then you can enjoy a clean place without the slightest effort on your part once again!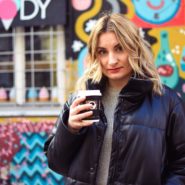 Veronica Jones
As an ardent enthusiast of written words she can handle even most complicated topics. In her everyday career she deals with content marketing, and more specifically she prepares and implements strategies. And when she doesn't work on another strategy, she writes blog articles for the Battery Empire.
Related posts