Fast charger – speed it up!

Veronica Jones, 2 years ago
0
4 min

read
658
Are you constantly on the run? Saving time whenever you can, whether commuting or charging your phone? Mobile phone manufacturers realise nobody likes a long wait and are doing their best to enable fast charging. Check out what accessories you need for fast charging and learn more about the technology!
In this article you will find out:
what determines the charging time,

what to look out for when buying a fast charger,

whether or not fast charging is safe.
What determines the charging time?
Fast charge technology makes it possible to recharge your phone at record speed. There are many variables that affect the charging speed – phone type, charger type and cable. It's a good idea to check out the technical details of your phone to learn which fast charge standard it accommodates. There is more than one fast charge technology:
Quick Charge is a standard accommodated by phones with

a Qualcomm processor.

Huawei Super Charge is a technology compatible with Huawei devices,

Motorola

TurboPower is a custom standard for Motorola phones,

Samsung Adaptive Fast Charge (AFC) – as you might aptly guess, this is a patent found in Samsung devices,

Ultra Charge – a Green Cell technology, compatible e.g. with Quick Charge 3.0, Samsung ApFC, Huawei FCP and Apple 2.4A,

Pump Express – dedicated to Sony, HTC and Meizu,

Dash Charge – standard by Oppo.

How to find a fast charger?
If you want to choose a fast charger for your phone, first check out a few important details:
find out the technical details of your phone (you should find relevant information on the Internet) and check whether it accommodates fast charging,

if so – check the parameters of your default charger. (You can do it e.g. by verifying ads on various platforms). Please note the voltage and amperage. Your default charger has specific parameters that point to the optimum charging speed – you can use this data as a starting point,

Browse the ad of the charger you want to buy – check the parameters. The data sheet should include the information about fast charging and the voltage. In the data sheet you will usually find a number of values, which means the charger is compatible with a few phone types. 

Your phone can accommodate a higher voltage and amperage than offered by your default charger – so if the new  charger doesn't have exactly the dame parameters, consider the lower values – they can't exceed the voltage and amperage of your default charger.

the last step is multiplying the voltage and amperage as defined in the data sheet of the new charger. Once you've done your maths, you will receive the charging power.
Sample data sheet for a Green Cell charger.

You have the fastest charger if the output (in W) is equal to the maximum power of your phone. If the figures on the charger are lower, you can look for a faster device. Browse through the  products  by Green Cell in our online store and find a browser that suits your needs!
Is quick charge always safe?
There are a some myths that quick charge can damage your phone. It's time to have a closer look at this issue. Phones usually come with Li-Ion batteries. When coupled with the latest technology, it results in a longer life of the device and means it doesn't have to be connected to the power supply so often.
Fast charging batteries operate in two phases. This means the quick charge technology will not damage the battery (regardless of the standard and the charger –  whether it's 30 W or 65 W). The first phase is a rapid voltage outburst, which makes the battery replenish at a record speed (up to 50-70% within about 30 minutes). The second phase is when the charging process slows down. The charging speed is now contained and the temperature is managed so as not to damage the battery.
Batteries in new phones have an automatic system, which disconnects the energy supply when the battery is full. You don't have to worry about overcharging. 
Phone manufacturers have introduced specific safeguards to make sure the devices are prepared for fast charging. This means you don't have to worry about damaging your phone – the charging process is perfectly safe.

Summary
Phone chargers with Quick Charge technology will save your time and money, and guarantee your peace of mind. If you want to charge your phone faster, you will appreciate the range of chargers available in Battery Empire. When compared to standard chargers, they are more efficient and combine a variety of fast charge technologies, which means they are compatible with a number of phone types. Plus, their modern design makes them extremely aesthetic and appealing. Don't wait – elevate the charging process with Green Cell products!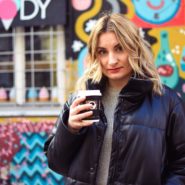 Veronica Jones
As an ardent enthusiast of written words she can handle even most complicated topics. In her everyday career she deals with content marketing, and more specifically she prepares and implements strategies. And when she doesn't work on another strategy, she writes blog articles for the Battery Empire.
Related posts