A good power bank – how to buy one?

Veronica Jones, 1 year ago
0
4 min

read
222
Power banks have become a must-have for many of us. They help us keep our mobile phones, tablets and even laptops "alive" when we don't have access to a charger and a socket. Which model should you buy to be sure it will support you in any circumstances? The choice will depend on the level of your demand for energy. If you're planning to buy a new power bank, read on!
In this article you will find out:
what the differences between individual power banks are,

what parameters to look out for when buying a power bank,

how to find the right power bank to suit your needs.



A power bank in a nutshell
The currently available power banks are often quite capacious devices, which can provide energy not only to your phone, but also to a laptop. You can choose from among products with different kinds of cells – the most popular ones are lithium-polymer cells, especially in the latest models.
The most important advantages of power banks include compact size, light weight and power that can recharge up to a few devices at a time. If you have the right cable, you can extend the battery life of your mobile devices wherever you are.

Parameters to consider when choosing a power bank
Let's have a closer look at the parameters of power banks. These features will impact the performance of your device, its durability and, last but not least, its price.
1. Capacity
Capacity is the first criterion to look out for when buying a power bank. It is expressed in milliampere-hours and it is reflected in the amount of energy your power bank can supply to other devices. The higher the capacity, the better – theoretically.
If you don't know what capacity to choose, check the battery in your mobile phone. Contemporary smartphones have batteries with 4 000 – 5 000 mAh.
In our online store you will also find much more powerful power banks. You can even find some with a capacity of 30 000 mAh! This is a good choice for those who travel with their equipment or work out of office on a daily basis.
2. USB ports
You will find power banks with a variety of USB ports. One of them will be used when you want to recharge the power bank itself, while others are designed for you to connect external devices. Better models have up to 4 different ports, which means you can charge a few devices at a time, and if you choose a power bank with pass through charging – also the power bank itself.
When choosing a power bank, consider the ports that match your devices. At the moment, the most popular port is USB C. It's also good to have a USB-A port, because these plugs are still in use.

3. Quick charge
It's good to remember about the option of quick charging, which means you need less time to recharge your devices. Manufacturers use various solutions in this respect, but all of them actually boil down to one thing – these extras mean you will recharge your devices much faster than if you were to choose a power bank without this feature. Remember you can use this function only when the connected device manages this feature and is capable of fast charging, e.g. it is compatible with QC 3.0.
4. Construction
When buying a power bank, you should also observe the way it's made. You will probably be using this device in different situations, e.g. on the road. It's good to choose a power bank that can withstand impact or weather. You need a case made of robust plastic or metal. Avoid models made of cheap metal, because they are more vulnerable to mechanical damage.
5. Extras
If you appreciate convenience, you can consider one of the models with extra options, such as a battery charge indicator (which usually comes in the form of an LCD screen or LED). This little gizmo will let you know how much energy is stored in your power bank. Another interesting solution is an in-built spotlight, which may come in handy when you're travelling.

How to find the right power bank to suit your needs?
Before you buy a new power bank, ask yourself what devices you are going to recharge. This is to make sure what capacity and how many USB ports you  need. If you need a power bank to recharge your mobile once in a while, but you want a sure-fire model you can always rely on, in our online store you will find  Green Cell PowerPlay10S, which will be perfectly enough. But if you have higher expectations, consider the variant with a capacity of 20 000 or even 30 000 mAh!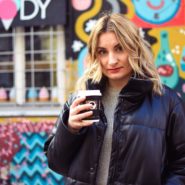 Veronica Jones
As an ardent enthusiast of written words she can handle even most complicated topics. In her everyday career she deals with content marketing, and more specifically she prepares and implements strategies. And when she doesn't work on another strategy, she writes blog articles for the Battery Empire.
Related posts