AA/AAA chargers and rechargeable batteries – small, reusable batteries that last years

Alexandra Smith, 3 years ago
0
4 min

read
2394
Years go by, and small and large cylindrical batteries are still the most common kind we use at home. Of course, this is highly convenient, as we have a unified standard. If batteries in a mouse or a gamepad die during the game, you can quickly steal some from the remote control and get back to the fun. And you can buy new ones at your next visit to the store, as you can get cylindrical batteries anywhere. At the same time, this means unnecessary spending on batteries, which will shortly join the previous ones (hopefully) in the recycling process.
But since you are here, it looks like you want to change that. And that's great! See which reusable AA/AAA batteries to choose and which charger will be right for them.
What should you consider when buying AA/AAA batteries?
Battery capacity
Capacity is the main parameter of batteries and it determines how much energy they can store. Simply put – how long they will work between 100% and 0 charge, or, using a battery-powered gamepad, how many matches in FIFA you can lose during this time. This parameter does not affect the compatibility or operation of the devices in any way, only how much operating time you get from a single charge. For smaller AAA Green Cell batteries, there are two options to choose from – 800 mAh and 950 mAh. The larger AA Green Cell batteries are available in 2000 mAh and 2600 mAh versions. If you want a longer battery life, you should consider choosing versions with a higher capacity.
Battery life, i.e. the number of cycles
Everyone is surely interested in how long will such batteries work, after how many uses will you have to buy new ones? We have very good news, because with moderate use, reusable Green Cell batteries can work for up to 10 years. Ultimately, battery life depends mainly on how often you use it. Each battery has a certain number of cycles that it can go through, and the faster these cycles go, the sooner the time will come to replace it. A cycle is a full discharge from 100% to 0%. If you count how many disposable ones you would have to buy during this time, this would surely add up to a large sum of money, and a large pile of waste.
AA/AAA battery charger
Large chargers for various types of rechargeable batteries, from small cylindrical to large R20 batteries, are a thing of the past. After all, we do not use any fancy batteries any more and everything works either on classic, small or large cylindrical ones, or on internal batteries. That is why Green Cell has created the VitalCharger – a universal, compact charger for AA and AAA batteries, which has several unquestionable advantages.
Perfect for travellers
Unlike most chargers, the VitalCharger does not require a traditional electrical outlet for charging. The device has a micro USB port for charging, so you can easily charge the batteries on the road using a power bank or a car charger. This solution can be especially useful for photographers, for whom dead batteries in the middle of an outdoor shoot can be a disaster.

Universal from every perspective
Do you remember how in order to charge the batteries in a charger, you used to need an even number of batteries? With VitalCharger you can forget about it. If you want, you can put one AAA and three AA rechargeable batteries in the charger and they will all charge properly. Each slot has an individual electric circuit, so each cell is powered independently.
The versatility of the VitalCharger manifests itself in one more aspect. The charger is able to power all AA and AAA Ni-MH batteries. Personally, of course, we recommend Green Cell batteries which we have thoroughly tested and use on a daily basis, but if you have another type at home – the device will power them without issues.

Use multiple times – reduce generated electro-waste
Finally, we would like to draw your attention to an extremely important ecological aspect. We have already mentioned how rechargeable batteries can replace many disposable batteries. These numbers may not seem impressive if we have a few batteries waiting for us to remember to take them to the recycling box at the store. Each of our neighbours similarly only has a few, or a dozen or so batteries. And those in the building next door also have them as well. As does everyone else.
Therefore, it's good to start the fight against environmental pollution with yourself. This applies to rechargeable batteries, but also to other devices – laptops, phones, electric screwdrivers, etc. Whenever possible – try to repair your device instead of buying a new one. After all, it benefits not only the planet, but also our budget. And with this positive message, I bid you farewell!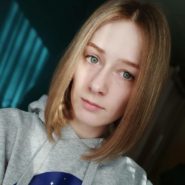 Alexandra Smith
In her free time she reads a good book, loves to experiment in the kitchen and try new things. She has been interested in consumer electronics and electromobility for a long time.
Related posts