What do you need to buy for the new iPhone?

Alexandra Smith, 1 year ago
0
5 min

read
1032
Apple announced the launch of the latest – 12th series of iPhones. 5G, the fastest processor on the market, large OLED displays, a Ceramic Shield layer which increases resistance to impact… Sounds good, right? The problem is that at the same time the giant from Cupertino decided to trim down the set that the customer receives when buying a new smartphone. What will be missing and what should you buy extra? Here's what you need to know.
Apple has accustomed users to the fact that the accessory kits attached to iPhones have always been "rich". They had a mandatory charger (although it was never a device offering fast charging) and headphones – from model 7 on these were EarPods connected to the Lightning port. However, now the company has made a surprising decision. In the box containing your iPhone 12 you will no longer find headphones, nor a charger! Additionally, the older models: iPhone 11, iPhone XR or iPhone SE, will be sold this way as well. The box will only include a USB-C cable compatible with the device.
What's behind Apple's decision to not add a charger to new iPhones?
Apple justifies the decision to slim down the iPhone accessories kits with caring for ecology. Indeed, the packaging of products has become much more compact, which translates to lower transport costs, and hence – a less CO2 generated. This is one of the elements of the Cupertino group's policy, which aims to achieve climate neutrality – a goal they intend to reach in 2030.
On the other hand, you have to remember that Apple offers the option to purchase chargers for $19 and $29, respectively. So the question arises, isn't this also a way to increase revenues from tie-in transactions?
The charger is not in the box, so what next?
While you won't find a charger in the box with your new iPhone, you'll still need it to charge your device. What to do in this situation? You have two options. First, you can reach for one of the old chargers you already have and plug in the cable found in the smartphone box. These, however, only provide 5W of charging power, which is over 3x less than the maximum possible charging speed of the iPhone.
The option we suggest is investing in verified, branded iPhone charging accessories. What to choose?
A power bank is a portable battery that allows you to quickly charge your smartphone – no matter where you are. For iPhone 12, you might consider choosing a device operating with a power output of 18 W and supporting Power Delivery technology. Equally important is the high capacity of the power bank. Choose it to your preferences. If you need a device that can provide "emergency support" on a daily basis, a model with a lower capacity is sufficient. However, a "larger" power bank will do well when travelling. You will also need it if its task is to power several smartphones – e.g. devices belonging to your entire family.
One accessory that can do well in this role is the GC PowerPlay10 power bank with a 10,000 mAh capacity, and a weight below 200 g. The device will allow you to extend the operating time of your iPhone without having to connect it to a socket even by up to 30 hours. This means that you can even go with it on a weekend trek without fear of being disconnected. For larger journeys, a larger version – Green Cell GC PowerPlay20 – will be useful.

The iPhone 12, like its predecessors, supports wireless charging. While this technology is (usually) slightly slower than wired charging, the process is much more convenient and reliable. Therefore, it is worth considering investing in a charger of this type for a new Apple smartphone. It can, for example, be the Green Cell AirJuice 15 W model, which allows you to charge the device's batteries up to 2 hours faster than standard wireless chargers. It is also a flat, thin, and light device that you can take with you.

You can also choose a standard charging device, the technical parameters of which are in line with the iPhone 12's requirements. Choose a charger that supports Power Delivery technology, which will allow you to charge your smartphone up to 80% in approx. 35-40 minutes. This can, for example, be the Green Cell ChargeSource 5 52 W model equipped with over-voltage, short-circuit, and overheating protection.

What other iPhone 12 accessories should you buy?
The charger isn't the only accessory you may need for your new iPhone. When you have taken care of fast and safe device charging in all conditions, it's time to also take care of the additional accessories.
You may need:
headphones, which are also not included – it is worth remembering that the iPhones no longer have a mini-Jack socket, so only wireless headphones can be used with them,
case– it is a good idea to additionally protect the device against scratches and mechanical damage,
screen protection glass -although the screen protector offered by Apple is very solid, it will not protect against all possible mechanical damage. Additional glass can absorb any impact and protect the display from breaking.
Think about what else you need and order the necessary accessories now – even while waiting for the delivery of the new Apple smartphone.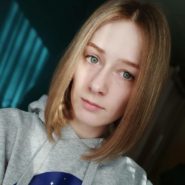 Alexandra Smith
In her free time she reads a good book, loves to experiment in the kitchen and try new things. She has been interested in consumer electronics and electromobility for a long time.
Related posts