How to choose the right car charger power? Expert advice

Veronica Jones, 1 year ago
0
4 min

read
684
A personal charging point is a great facility. Rather than look for an available WallBox in the city, you can always use your home charger. This will help you save time, because you can easily connect your car and leave it overnight to recharge. How do you choose the right charger for your electric car? Pre-meter protection and installation type at home can impact your final decision in this respect. In this article we will tell you how to choose the right charger power and what to look out for when buying one. Enjoy the read!
In this article you will find out:
what types of car chargers you can find,

what is pre-meter protection,

what are the differences between B and C pre-meter protective devices,

what to consider when buying a car charger power.
Car charger types – power differences
What car charger will be right for you? In fact, there are two basic car charger types. They differ in power. You can find:
Single-phase chargers (230V),

Three-phase chargers (400V).
Single-phase chargers (230V) have the power of 3.7 kW (with circuit protection of 1×16 A) or 7.4 kW (with circuit protection of 7.4 kW).
Three-phase chargers (400V) have the power of 11 kW (circuit protection 3×16 A) or 22 kW (circuit protection 3×32 A).

What is pre-meter protection and what do I make of it?
Pre-meter protection is an overcurrent protection placed in an electric circuit before the measuring device. It is a safeguard against short circuit and overload of the electric installation and any devices connected to it. It also offers protection from overload – the choice of such safeguard depends on the allocation of power.
For safety reasons, these devices are sealed by energy suppliers. Neither the recipients nor any random people can access them. Pre-meter protective devices are circuit breakers of two kinds:
category B

– the most standard category used in flats; it protects low current devices, such as sockets,

category C

– used for high current devices and industrial installations, e.g. for the start-up of induction motors or gas-discharge lamps.
All the pre-meter protective devices (overcurrent circuit breakers) have the same width, while the height may slightly differ, depending on the make.
The type of pre-meter protection is related to the Technical Requirements for Power Supply. These requirements can be obtained from the Regional Energy Providers

What should you consider when choosing a charger?
You don't know what to look out for when buying a charger? Here's what you should remember:
Power supply – do you have single-phase or three-phase power supply at home?

What is your pre-meter protection? You can obtain this information by looking at electrical fuses.

What's your allocation of power?

What's the power reserve in the building?
Each of these parameters will vary depending on where you live.
If you have a detached house, you will have connections with meters. Such a system includes overload protection with specific prepaid power. In the house you will have a switchboard with low current fuses. In this case, within the specific allocated power you can prepare a circuit for a charger of your choice.
It's a bit different if you live in an apartment building with a shared garage. Blocks of flats or tenements often have underground parking lots. In order to install a charger in your parking space, you need to obtain a permit from the owner of the building if you want to prepare a separate circuit. You should also install a separate electricity meter for the single-phase or three-phase charger and include relevant protection.
There is also a third variant: an apartment building where you have a separate garage with a few parking spaces. If each space comes with a separate electricity bill, it may have its own electric protection: 16A or 20A. For this protection you can also prepare a separate circuit to accommodate your car charger.

What car charger will be the best you? We recommend the Green Cell cable
You don't know which car charger to choose? We would like to recommend the  Green Cell GC Type 2 cable. This is a quick charge cable with the power of up to 7.2 W. It is 5 metres long, so you can safely recharge your car battery in any conditions. With Type 2 connection you will be able to use it for e.g. BMW i3, Audi E-Tron, Nissan Leaf, Peugeot e-208, Renault ZOE, Toyota Prius Plug-In, Hyundai Kona / IONIQ or Kia Niro. Plus, when you're  on the road, you can be sure it will fit any charging point in Europe. The enhanced construction can withstand up to 10.000 charging cycles, which means ca. 15 years of trouble-free operation.
Summary
When choosing the power of your car charger, remember to make sure what kind of current you have in the place where the charger will be connected. Learn more about pre-meter protection, allocation of power and power reserve in the building. With this knowledge you can go and choose a proper product. And where can you find one? In the Battery Empire online store! We are here for you 😉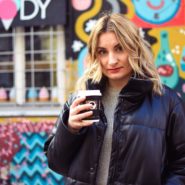 Veronica Jones
As an ardent enthusiast of written words she can handle even most complicated topics. In her everyday career she deals with content marketing, and more specifically she prepares and implements strategies. And when she doesn't work on another strategy, she writes blog articles for the Battery Empire.
Related posts