Ebike – the ideal vehicle (for our times)
Mr Battery, 2 years ago
0
5 min

read
570
All signs on heaven and earth indicate that the ebike is the ideal means of transport of our times and I intend to convince you to do so. It will be easy. Does any other vehicle at the same time help us to take care of our condition, avoid traffic jams and be environmentally friendly? Don't even try to talk about scooters and paragliders, I've thought about it and despite a few big advantages they fall off.
Ok, let's continue. I'm just getting started. Let's forget about health and environmental issues and talk about what ebike can do. This may not be the first thing that comes to mind when we think about ebikes, but believe me, riding them is just great fun. It's still the same bike we know very well. It has a saddle, a handlebar, brakes… but do you remember those tedious uphill climbs? No more problems like this. If our main goal when riding a bike is to exercise and lose calories, it is not perfect, of course, but in any other scenario such power steering is undoubtedly a big advantage.
Another great thing is the hellishly strong acceleration, which we owe to the characteristics of the electric motor. Some time ago, in a text about the Tesla S P100D we showed a quarter mile (402 meters) race of this model with Lamborghini Huracan. Although in the end the Tesla won by a small margin, the first few dozen meters were a total dominance. The ebike is no different. Ebikes leave traditional bikes far behind in terms of acceleration. The intensity of support can be adjusted, but even the smallest levels are often very surprising for newcomers to ebikes. Without special effort we are able to reach 25km/h in just 4 seconds. Someone can only do that with muscle strength and is not an Olympic track rider? I don't think so!

Ebikes worldwide
So far, the Chinese have loved electric bikes most. In 2016 their number on Chinese roads exceeded 200 million. The popularity of bikes and the fact that they are largely produced there play a huge role here. In Europe, the leading position is also held by those countries where traditional bicycle communities were already very strong – for example the Netherlands, Denmark or France. The advantage of these countries over the rest of Europe is due to the very advanced cycling infrastructure in cities such as Copenhagen, Amsterdam and Strasbourg.
According to data from eCycleElectric Consultants, 34 million ebikes were sold in 2017 and the vast majority of them found their way onto the streets in China and Western Europe.
Interestingly, the United States is very far behind, which is probably due to the fact that bikes are simply not very popular there. However, the last two years show that also in the USA the subject is slowly starting to germinate (increase of 25% in 2017).


Growing interest in ebike technology
An important signal of the increasing popularity of ebikes is also the fact that even car manufacturers have started to be interested in them. Interestingly, even the most prestigious ones. An interesting case is the ebike designed by Bugatti. Like the Italian brand of cars, ebike is also an option only for a small group of people on our planet – its price is about 70000€.
Yes, there are 4 zeros, it is not a mistake.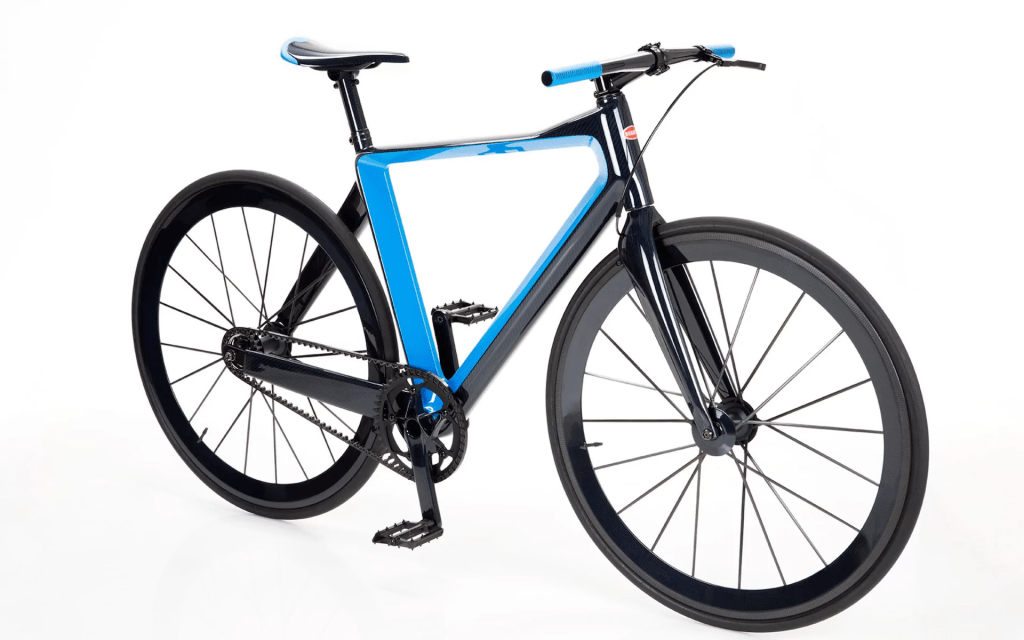 I must admit that somehow this bike does not appeal to me especially. At such a price I expected at least the wings and flying functions to be unfolded from the frame, or that the bike is a Transformer ready to raze to the ground anyone who tries to steal it.
The less exclusive 😀 brand BMW also created an ebike at the time and it was already available at a much more reasonable but still quite high price of 3100€. Here it's a bit better with design.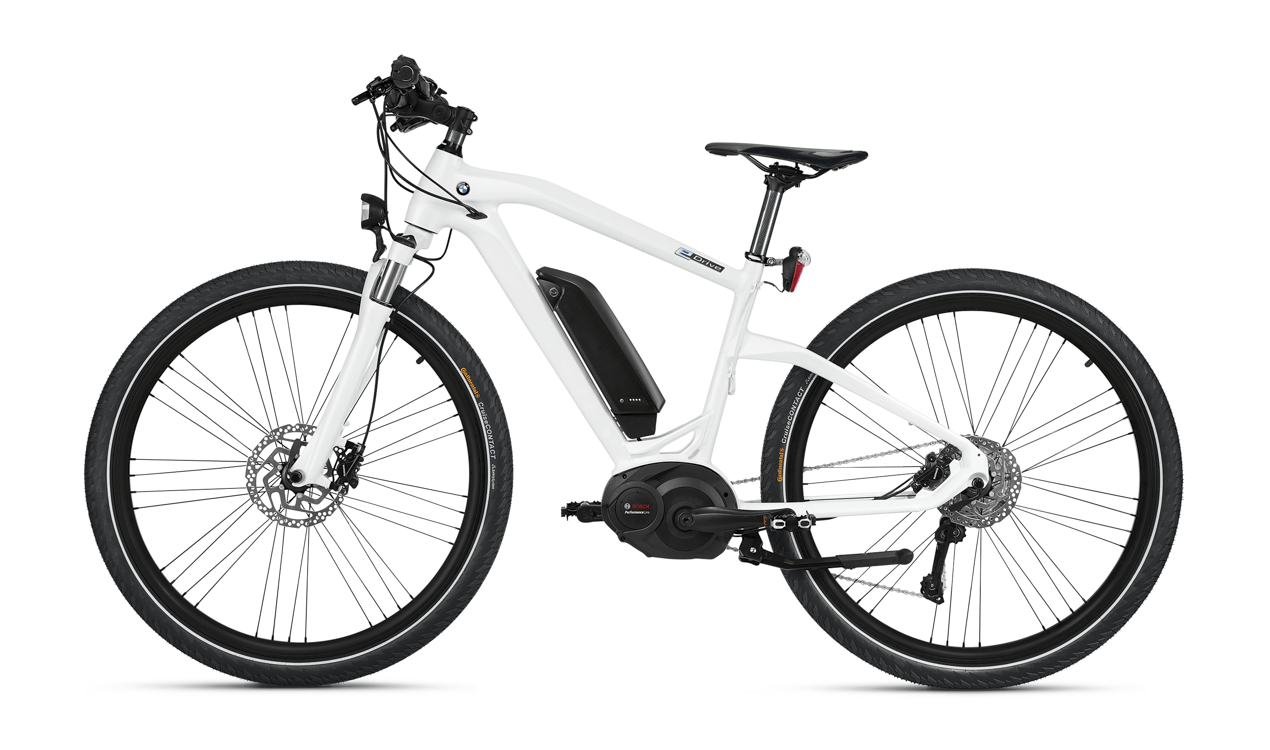 But let's get back to the ground. Stories about extravagant ebikes created by luxury car manufacturers are a great topic for clickbait headlines, but probably none of the readers will have a chance to punish themselves with such a bike. Not even without changing the derailleur!
The role played by car makers in the ebike revolution is not particularly important, and one can even be tempted to say that it is harmful to some extent. Seeing ebikes in the price of cars one can get the impression that it is only for the richest and immediately get discouraged if we don't have the name Bezos or McKwacz.
A vehicle of our time for reasonable money
Fortunately, the vehicle of the future does not have to be that expensive. In the case of mountain bikes we have to reckon with the cost of at least 4-5 thousand, but a simple urban ebike is an expense even below 2 thousand PLN. Even cheaper may come out if we decide to change our regular bike to an electrician, but this is of course an option for people with a constructional jam and this is a topic for a separate, long article. If you are one of these people, our guide on choosing a battery for an ebike will certainly help you.
For bicycle batteries please visit our shop. You will find here models with different capacities and types – Silverfish, Rear Rack.
In our opinion, it is only a matter of time before ebikes become everyday life on Polish streets and bicycle paths. It's hard to say how fast, but we're good thinking. When in April this year we presented Green Cell equipment at the Electronics Show in Nadarzyn, guests on ebikes, scooters and boards visited us almost as often as those on their feet.
Author: Krzysztof Wołongiewicz
Related posts