How expensive is it to replace laptop panel?

Alexandra Smith, 12 months ago
0
3 min

read
177
Some burnt out pixels appeared on the panel of my laptop. That's tough – after all, they don't really interfere with work. Seemingly nothing serious, but it's only going to get worse. A few unfortunate hits on the screen, a fall on a bicycle with your laptop in a backpack and a large part of the screen looks very bad. What now? Is it time to buy a new laptop? Not in the slightest! Today we'll tell you how to replace your laptop display panel at a low cost and extend your laptop's life.
Cost of a laptop panel
The most important thing, of course, is the price. Depending on the model, for a new panel you may from 170 to 350 PLN, which is at least 10 times less than buying a new laptop. You will think to yourself, "sure, but you have to add the replacement cost." You can, but it is not at all necessary. Panel replacement is an operation that anyone can perform at home. The procedure is not very time-consuming, and will certainly let you save a three-digit sum on replacement at a repair service. However, we'd like to point out that if you decide on replacement on site – it's worth asking about the service price for the replacement itself. Often, a more cost-effective move will be to buy the panel yourself and go to the repair service with an already prepared kit.

How to replace the a laptop panel?
If you decide to take on the replacement, the first thing you have to do is, of course, find the right panel model for your notebook. You need to determine a few things – screen size, resolution and connector type. More information on where to find this information can be found in this article. There you'll also find all the tips concerning replacement. As I wrote earlier, the process is not that complicated, and YouTube guides will prove invaluable, as they will guide you through the whole replacement step by step.
Give the planet a break – extend the life of your devices
Earlier I talked about how much cost-effective it is to renovate a laptop instead of buying a new one. However, this decision benefits not just your budget, but also the environment. Electronic waste is the fastest growing waste segment and is very troublesome in the recycling process. Each year, without much thought we throw away enormous amounts of devices that could still be used. All it takes is a bit of investment, and they can usually serve us for a few more years. Sometimes all you need is a new battery or keyboard and, for example, replacing the hard drive with an SSD, and the computer will be back to full efficiency, and thanks to a faster disk it may even increase its performance. The same practice should be applied to all types of electronic equipment – both phones and notebooks, as well as e. g. power tools. Even if you don't intend to use the damaged equipment yourself, there will certainly be those willing to repair it and thus contribute to reducing the amount of troublesome electro-waste.
If you need help choosing a panel for your laptop, please contact us and we'll be happy to aid you in choosing the right model.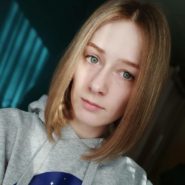 Alexandra Smith
In her free time she reads a good book, loves to experiment in the kitchen and try new things. She has been interested in consumer electronics and electromobility for a long time.
Related posts