What to do, when the charger doesn't charge your phone?

Alexandra Smith, 11 months ago
0
3 min

read
185
It may happen in certain cases, that a phone connected to a charged doesn't draw energy. There can be many causes, and this article will discuss the most important and most common of them.
Today's phones need to be recharged or fully charged at least once every two days. As a result, the issue of devices failing to charge can significantly disrupt the day to day of a modern user.

Damaged cable
USB cables may quickly become damaged as a result of improper use. Often, after just a year a cable leaves much to be desired in terms of efficiency. If a phone isn't charging after you connect it to your charger, the cable itself is the first place you need to look into. USB cables are highly susceptible to bending and stretching – especially around the plug. Not handling your equipment with proper care can quickly result in broken wires, damaged insulation, or even short-circuiting. The second cause could be damage to the plug itself. It can bend and fail to stay properly in the phone's USB port, and in some cases even break off. If you suspect the cable to be the cause of your phone not charging, it's a good idea to connect a different cable and see if this is actually the case.
For those looking for high quality USB cables should check out the Green Cell website. GC Ray is 120 cm of high quality cable, lightning fast charging and data transfer. They were created to meet the needs of the most demanding users. The delicate backlight will let you forget struggling with the cable in the dark – you can now connect it in any conditions. GC Ray , of course, supports quick charge standards, incl. Quick Charge 3.0, GC Ultra Charge, Samsung AFC, Huawei FCP/SCP, as well as lightning fast data transfer at a rate of 480 Mbps. This is an ideal solution for your modern devices featuring a USB-C port. The durable braiding maintains quality, aesthetic value, and functionality for a long time, despite intense equipment usage.

Charger issues
Another cause of charging problems can be the charger itself. Most often they are products of unknown origin, whose manufacturers don't care about applicable protection standards. Diagnosing the problem is very easy – just connect a different phone or another mobile device to the charger and see if it starts charging or not.
Our offer also features a broad offer of Green Cell brand chargers. They feature all the necessary short-circuit and surge protections, ensuring problem-free operation. Additionally, they are fully compatible with quick charge technologies.
Damaged charging port
If the cable and charger are working as intended, it's necessary to continue the search. The next suspect is a damaged charging port in your phone. If the telephone starts and then suddenly stops charging when you move the cable, then this is the likely cause. The best solution in this case is to go to a mobile phone repair service. The cost of a new port shouldn't be excessively high – everything depends on the device model.

Summary
Telephone charging issues are very common. In most cases, the main culprits are low quality cables, chargers, and improper equipment handling. In the case of such issues, we recommend taking a look at our offer. The phone complements the day, entertainment and work of every user, which is why proper care for its functioning should be everyone's priority.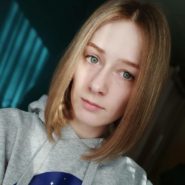 Alexandra Smith
In her free time she reads a good book, loves to experiment in the kitchen and try new things. She has been interested in consumer electronics and electromobility for a long time.
Related posts