MacBook Pro 13. battery A few tips on choosing a replacement

Veronica Jones, 7 months ago
0
4 min

read
181
MacBook Pro 13 models are extremely popular, and no wonder – the users love them mainly for the impressive, long battery life. Unfortunately, just like with other laptops, also in Apple products the battery will sooner or later run low. But the replacement is not a problem. Below we offer a few tips on how to choose a replacement.
In this article you will find out:
how to tell when your Apple MacBook Pro 13 needs a new battery,

what's so special about Green Cell batteries for MacBook Pro 13,

how to choose the right replacement for your MacBook Pro 13 battery.
When the MacBook battery runs low…
Each laptop with a depleted battery starts to show certain symptoms that should be the cause of concern. When a MacBook Pro 13 needs a new battery, it must be recharged more often than usual, and it's virtually impossible to work on it unless it's connected to the source of power. In the worst scenario you won't be able to switch it on without connecting it to the mains first.
The system will also send you warnings when the battery level is low. In the macOS Big Sur software you can check the condition of your battery by choosing "System Preferences" in the Apple menu. Once there, click on "Battery." In the tab titled "Battery Health" you can see one of the following:
"Normal" – means that the battery works just fine.

"Service Recommended" – means the battery doesn't store as much energy as it used to, so you should consider visiting an Apple service shop.
In older systems you can check battery health if you hold the "Options" key and then click the battery icon on the menu bar. If you see such messages as "Replace Soon", "Replace Now" or "Service Battery", it clearly points to a problem.
Battery status can also be verified in third-party software downloaded from the Internet, but it is best to rely on system tools for this if you want accurate information.

MacBook Pro 13 – what battery to choose?
When replacing the battery, make sure the voltage is consistent and the product itself is specifically dedicated to your model.
If you decide to replace the battery in your Apple MacBook Pro 13, you can choose between a new, original battery or a replacement by another brand. Both solutions have their pros and cons, but we would like to recommend high-quality Green Cell batteries as a reliable replacement.
Lithium-polymer batteries by Green Cell are a powerful replacement for the original Apple batteries and they come at more affordable prices. This product range includes batteries whose capacity and voltage match the default values designed for MacBook Pro 13. This is how you can once again enjoy the opportunity to work wireless for as long as you did when you first bought your MacBook.
You can easily extend the battery life of your laptop. Contrary to the original product, replacement batteries often come with parameters that exceed the original values for the specific model. e.g. MacBook Pro 13. Green Cell products match the shape of the original batteries and an boast the highest quality of control electronics, which is why they are 100% compatible with Apple laptops.
A Green Cell PRO battery will be a perfect replacement for many Apple MacBook Pro 13 models. This product has professional overload and deep discharge protection, and the function of constant voltage and current intensity monitoring, so in case of emergency the power supply will be disconnected. The battery is resistant to high temperature and comes with a one-year warranty.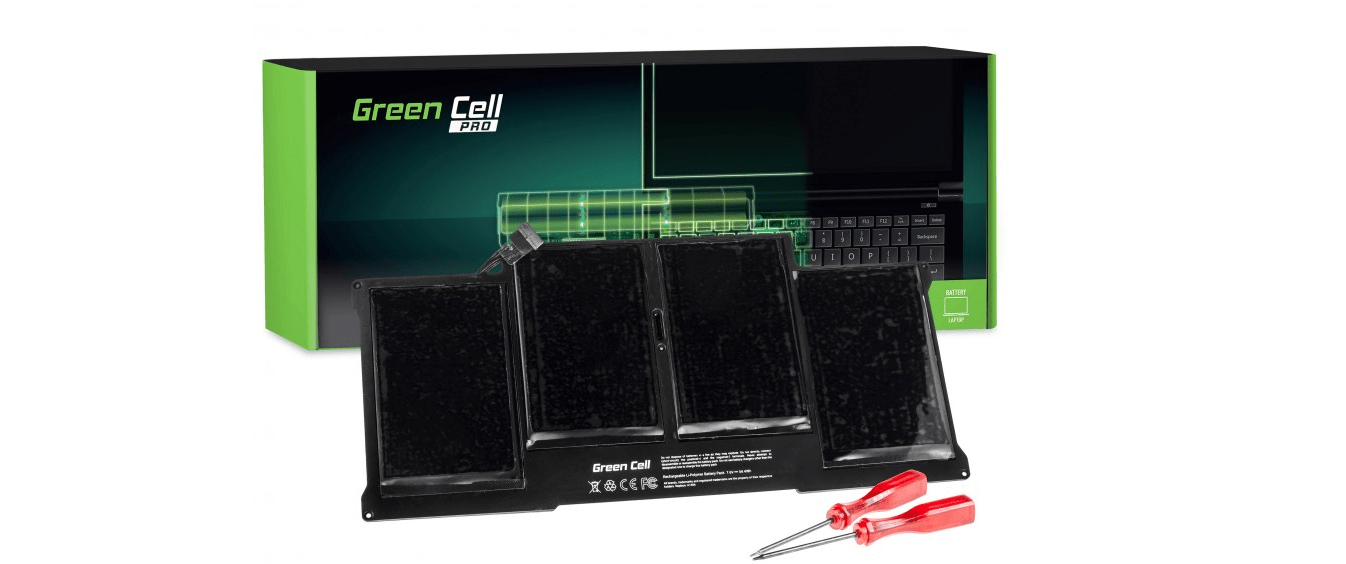 What to look out for when choosing a new battery for your MacBook Pro 13?
In order to pick the best replacement battery for your MacBook Pro 13, use the search engine on our website. Just insert the serial number of the product or pick a specific device from the drop-down menu. The system will match the products compatible with your laptop.
MacBook battery replacement is not a complicated process, but if you don't have the skills to do it, it's better to trust the experts. Especially when your model comes with an integrated battery, which requires special handling. In older devices you should be able to replace the battery yourself, because it's removable. Insert the replacement battery and once connected, it should give your laptop a new life.

You will find batteries for Apple MacBook Pro 13 in our online store
If you need a new battery for your Apple MacBook Pro 13, explore the products available in our online store. We have a wide range of batteries compatible with the most popular models from this series. These products are a perfect match for the original batteries and sometimes they even come with better parameters. If you need a proof of their performance, browse the comments of our Customers, who appreciate not only the parameters of the batteries, but also the speedy dispatch. If you have any questions related to laptop batteries or need some assistance in choosing the right product, please call us or contact us by e-mail! 😉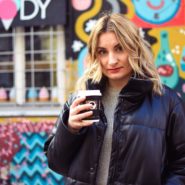 Veronica Jones
As an ardent enthusiast of written words she can handle even most complicated topics. In her everyday career she deals with content marketing, and more specifically she prepares and implements strategies. And when she doesn't work on another strategy, she writes blog articles for the Battery Empire.
Related posts