4 accessories that will come in handy in the mountains

Alexandra Smith, 8 months ago
0
4 min

read
278
The mountains are a fascinating place that seems to be cut off from the rest of the world, existing entirely in its own dimension. This is probably why hiking in the mountains is so popular. After all, who doesn't want to stay somewhere else for a while and leave all the worries of everyday life behind, to breathe freely? Every traveller takes an essential kit with them, equipped with devices which will make it easier for them to complete the planned route. Check what accessories are worth taking with you to the mountains!
This article will tell you:
how to prepare for a mountain trip,
how to charge your devices on the road,
how to store your electronic equipment safely,
what accessories are worth having in your backpack during a mountain trip.
Proper preparation is key
A trip to the mountains requires decent preparation, above all in terms of the right equipment for your backpack. There are many factors that can surprise you during your journey – different climatic conditions at different levels of the hike can cause sudden frost, heat or rain. Just as you prepare for changes in the weather by packing the right clothing, you also need to take into account the times when electronic equipment may prove to be the lifesaver. Here are 4 accessories that you should always have in your backpack!

1. SolarCharge solar charger
Remember that technology can always let you down. The devices you depend on while travelling can run out of power unexpectedly. That's why it's a good idea to have an extra power source with you. Green Cell SolarCharge solar charger with power bank function, which you can attach to your backpack and charge your devices using the sun's rays, is ideal for mountain hiking. With 21 W and both USB-A and USB-C ports at your disposal, you don't have to worry about losing your way due to a dead battery! 
2. AA /AAA rechargeable batteries
Surely you have many devices that are powered by AA or AAA batteries. Rechargeable batteries are much more practical than their disposable versions, as you only need to charge them up before they are ready for use. Forget about the pile of used up batteries! If you run out of battery in your flashlight when you need it, don't waste time charging it – just replace the battery with a new one. Discharged batteries can be recharged at any time – for example, with a dedicated charger or power bank.

3. GC VitalCharger power charger
We've already talked about the usefulness of AA and AAA rechargeable batteries, but you won't be able to power them up without the right charger. GC VitalCharger is a handy power supply that will charge both AA and AAA batteries – up to four at once! The robust ABS casing makes the charger suitable for use both at home and on mountain trails. It also comes with thermal, overvoltage and short-circuit protection.

3. PowerCase
Luggage filled with basic hiking gear isn't everything. How you pack your equipment into your backpack is also important – loosely? In the side pocket of your backpack? Or maybe in your jacket? None of these answers are correct as they will not keep your electronic devices safe. A good solution is to use the Green Cell PowerCase, which will provide them with full protection during your trip. Practical compartments and elastic straps allow for unlimited possibilities of storing your devices. It is the ideal travel companion that fits into any backpack. Get extra space in your carry-on luggage and store your electronic gadgets in a safe place!
Summary
During a mountain trip, in addition to standard supplies such as provisions and clothing, electronic devices and accessories also play an important role. Make sure you include AA and AAA batteries, a dedicated charger and a solar power bank in your mountain kit. Thanks to them, you will always be prepared for an unexpected lack of power. You will find more energy in our online store – complete your essentials with the World of Batteries and enjoy the mountain climate!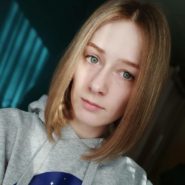 Alexandra Smith
In her free time she reads a good book, loves to experiment in the kitchen and try new things. She has been interested in consumer electronics and electromobility for a long time.
Related posts