How to choose a charger for your phone?

Alexandra Smith, 9 months ago
0
6 min

read
224
Did you happen to lose your phone charger? Maybe you need a spare one, that you can always keep handy in your backpack or bag? In this article, we'll tell you how to choose a charger for your phone and other mobile devices to be sure it will be compatible and charge your smartphones quickly.
This article will show you:
How to choose the right charger for your phone
How fast your phone can be charged
How important a good cable is during charging
Why it's worth buying a charger with more than one port
What are universal chargers for phones, tablets and laptops

1. How fast your phone can be charged?
This mainly depends on what voltage and amperage the given smartphone supports. Logically speaking, the simplest way is to look at the original charger and read its charging parameters, and supported technologies. Unfortunately, manufacturers often sell bundled chargers with significantly lower parameters than the phone allows. The most popular example are iPhones, which come with a 5 W charger, while their maximum charging power is as high as 18 W. The unfortunate fate of Apple fans is that after buying a 5000 PLN phone, to get a decent charger, they need to go to Battery Empire A similar situation also applies to the popular Xiaomi Redmi Note 8 and some Samsung models.
How to reach a phone's maximum charging power?
The table below compiles the most popular smartphones and their maximum admissible charging power. This power, of course, is not all, as they differ in communication technologies, but that issue is fortunately resolved for us by the Green Cell universal chargers. Thanks to support for Ultra Charge and Power Delivery technologies, they work with many standards, including Quick Charge 2.0, 3.0, Apple 2.4A, Pump Express, Samsung AFC or Huawei FCP. 
| | |
| --- | --- |
| TELEPHONE | MAXIMUM POWER |
| iPhone SE, series 6 and 7 | 10,5 W |
| iPhone 8 and all newer models, iPady | 18 W |
| Samsung Galaxy S7, S8, S9, A51 | 15 W |
| Samsung S20, S20 Plus | 25 W |
| Xiaomi Redmi Note 8, 8 Plus | 18 W |
| Huawei P9, P9 lite | 10,5 W |
| Huawei Mate 20 | 22,5 W |
If you already know what charging power your phone allows, it's time to choose the new charger. In short, to achieve optimal charging speed, you need to chose a charger with equal or higher power. Remember that the power output of USB chargers cannot be too high. If a phone or other device takes a maximum of 10,5 W or even 5W, you can connect it to an 18 W or even stronger charger without issue. 
2. Quick charging requires good cables
To achieve optimal, quick charging, just the power adapter isn't enough. Unfortunately, it may turn out that the cables you're using are not able to handle the power offered by a new charger. This is why, when buying a new charger, it's a good idea to get a high throughput cable that will be compatible with fast charging technologies. The good news is, that all Green Cell cables support fast charging and data transfer technologies, so just remember to choose the right port – micro USB, USB-C or Lightning.
It's then up to your preference, whether you choose a shorter cable – 25 cm, a longer, 120 cm one, or even 2 m and, whether it's a standard cord, or one with a backlit plug, which makes it easier to find the cable in a dark room or when traveling by car at night. It's also worth pointing out that cables feature a nylon string, which not only increases durability, but also prevents tangling.

3. Number of charger ports
Our telephone charger can, after all, replace not just one, but several other devices which we use on a daily basis. For example, when using one of the new iPhones with a maximum charging power of 18 W, as well as a Kindle and smartwatch, which allow for only 5 W, the perfect choice will be a ChargeSource 3 3-port charger with an 18 W port and two 12 W ones. It will charge an iPhone over 3x faster than the original, while also charging a kindle and a smartwatch. A great advantage of the Green Cell models is support for the aforementioned Ultra Charge and Smart Charge technologies, thanks to which they communicate with a phone or other device, and adjust the optimal charging power. Therefore, Green Cell chargers guarantee compatibility with all smartphones on the market.

If three port are not enough for you, our offer also includes a larger version of the charger – ChargeSource 5. Five ports with a total power output of 52 W, including one supporting 18 W Ultra Charge. An ideal travel option for the entire family or, for example, photographers and other geeks.

4. What about buying one charger for the phone, laptop and other devices?
An increasingly more common charging technology is Power Delivery – a technology using the USB-C port. This standard is seen in many new smartphones, laptops and ultrabooks (incl. all MacBooks). Green Cell's offer includes models which can simultaneously replace the charger for a laptop and smartphone, as well as a few other devices.
The Green Cell USB-C 30 W charger with a QC 3.0 port
The first showcased device is the dual-port charger – one is the already well known Quick Charge 3.0, while the second is a USB-C. This allows charging in the Power Delivery standard, up to a power of 30 W. This is absolutely sufficient for powering smartphones, as well as smaller laptops – an example being the MacBook 12. Additionally, the set includes a 2 meter long USB-C to USB-C cable. All the above makes this model a perfect combination of high quality and comfort of use.

Green Cell GC Power Source 75 W
What if, however, you have a MacBook or another laptop with USB-C Power Delivery, as well as an iPhone lightning and a micro USB e-book reader? Are you doomed to own several chargers? The answer to this question is the Green Cell GC Power Source. This small device has as much as 75 W of power. Here you will find three USB-A ports, one of which supports Ultra Charge, as well as a USB-C Power Delivery port up to a maximum of 60 W. As a result, one (small and light) device can replace all other chargers. For example – with Power Source you can simultaneously charge your laptop, telephone, smartwatch and e-book reader.

Charger head spin
The number of charging standards available on the market can give you a headache, but thanks to universal solutions offered by Green Cell, this can all be made very simple. We hope that this article helped you in finding the right phone charger suited to your needs. All models mentioned above can be found on our website, and if you have any questions, feel free to contact us.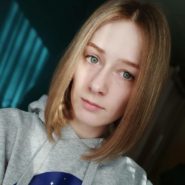 Alexandra Smith
In her free time she reads a good book, loves to experiment in the kitchen and try new things. She has been interested in consumer electronics and electromobility for a long time.
Related posts