4 harmful habits you'll get rid of by investing in a laptop power bank

Alexandra Smith, 2 years ago
0
5 min

read
702
The mere fact of having an efficient mobile device doesn't automatically mean that you can enjoy its benefits wherever and whenever you want. What limits you is the capacity of its battery and its lifespan. That's why you should make sure that you have a decent power bank at your disposal. It's worth getting a model that will allow you to charge not only your smartphone or tablet, but also a much more demanding laptop. While preparing for such an investment, be sure to read our guide!
Choosing the appropriate power bank – how to make the right decision?
A laptop power bank is an efficient accessory that should be primarily characterised by its high capacity and a fast charging function. Apart from these two parameters, it's also worth paying attention to the design of the device itself, the number and type of ports, as well as the brand behind the production of a given model. Let's look at all of these criteria one by one:
Capacity – by far the most important parameter of your power bank. A laptop battery needs a ton of power, so you should choose a model with as much capacity as possible. If you want to be able to recharge your computer, choose at least 20,000 mAh. The optimal solution will be, for example, a Green Cell PowerPlay Ultra power bank, which boasts a capacity of 26,800 mAh. It allows you to charge, for example, 1.5 batteries of the MacBook Pro 13.

Fast charging function – you live on the go, so you expect lightning-fast operation and reliability from your equipment. It's hard to talk about such features if you have to wait several hours for your laptop to charge. That's why it is worth choosing a power bank with fast charging ports. On the one hand, it'll allow you to recharge the battery in no time, and on the other, it charges itself in just two hours.

USB ports – Power bank will allow you to charge not only your computer, but also additional equipment. Additional USB ports provide the option of connecting several different devices. In the PowerPlay Ultra model, you have as many as four slots at your disposal: USB-C 65W (for charging even the most demanding laptops), USB-C 27W (for a tablet or console) and 2 USB-A 18W ports (for fast charging of the latest smartphones).

Design – the structure of the power bank and the materials used for production affect its durability. It's worth buying a model, the size of which won't interfere with its daily use, and the structure will remain resistant to damage in any conditions. If you want to be sure about the quality of such a device, choose an experienced, positively reviewed brand.

4 problems that will be solved by a laptop power bank
You already know what to consider when choosing laptop power banks. It's time to understand why such a device can't be missing from your everyday equipment. Here are 4 harmful habits that you'll get rid of thanks to this gadget.
1. Dependability of workplace on the availability of electricity
How many times have you given up on working in your favourite coffee shop just because there are no sockets near the tables? And how often do you complain about back pain while sitting in a hard chair at your desk, because your power supply can't reach your comfortable couch? It's time to do something for your comfort and take advantage of the benefits of portable energy storage. A laptop power bank will give you full independence and mobility, thanks to which you'll be able to finally decide on the choice of workplace on your own.
2. Working on a smartphone
Let's say that you are working on a laptop while traveling by train. You still have a few important things to do, but the computer's battery is running low and, contrary to expectations, you can't seem to find any sockets in the car. What do you do? Of course, you switch to your phone. And while the efficiency, portability and reliability of smartphones can't be denied, they won't provide you with the same comfort of work as a laptop. With an appropriate power bank, you can easily recharge the computer's energy level.
3. Nervous end of work
5 p.m. is approaching and you still have a few more things to do at work. You know if you don't leave the office now, you'll have to wait another hour for the next bus. So you decide to take the laptop with you and finish your duties without the stress on your way home. Unfortunately, it turns out that your computer, moved from one conference to another, didn't have time to recharge. So you need a high-capacity power bank, thanks to which you can recharge the laptop battery at any time.

4. Working in power-saving mode
Economical use of the devices is very important, but it shouldn't come at the expense of your comfort and well-being. If you squint your eyes in front of the dimmed screen for half a day while trying to save the laptop battery, you know that you need a power bank. After all, you can't compromise on basic computer functions just because its battery quickly runs out. Get one of the mobile energy sources and take care of the occupational health and safety!
Laptop power banks can be found in Battery Empire
In our online store, you will find various models of power banks, the capacity of which will allow you to charge not only smartphones, but also demanding laptops. Get one of them and save yourself the stress both at work and at home!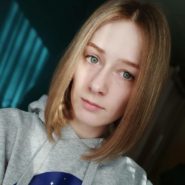 Alexandra Smith
In her free time she reads a good book, loves to experiment in the kitchen and try new things. She has been interested in consumer electronics and electromobility for a long time.
Related posts