Spring cleaning. How to take care of electronic equipment?

Alexandra Smith, 2 years ago
0
5 min

read
529
Spring is a time for changes and general cleaning! Therefore, you should take a closer look at the electronics you've been collecting for years. Have you been wondering for a long time what to do with an old laptop that keeps running out of power? Or maybe tangled cables are driving you crazy? It's time to put an end to it! Do an overview of your devices to keep them in perfect condition for many years, but also to clean the space around you.
By reading this article, you will learn:
what to do with your old and unused equipment,
how to store cables at home,
how to clean your computer.

What to do with your old and unused equipment?
Nowadays technology is developing rapidly, which means that new equipment quickly piles up in your home, while the old one ends up on the bottom of drawers.
There is no point in storing devices that you no longer use. On the other hand, you also can't just throw them in the trash. After all, electronic equipment contains many harmful substances that would negatively impact the environment. So what should you do? You have several options to choose from:
Recycling – devices that can no longer be saved should be recycled. You can do this by throwing the equipment away in designated areas, handing it over at an e-waste collection point, or by giving it away to a store when buying a new device (although not every store is willing to accept faulty electronics). Thanks to these solutions, you won't harm the environment, you'll avoid a fine of up to PLN 500 and you'll make it possible to recover valuable raw materials that are used in the production of electronics.
Repair – let's be honest: most damaged devices can be restored to working condition. If you have a collection of smartphones with damaged displays in your closet, or notebooks that need a battery replacement, take them to the appropriate service centre. You can also always repair them yourself, by ordering the appropriate replacement parts online. In our online store you will find, among others, batteries and laptop screens.
Disassembly – even if the whole device is no longer working properly, its individual components can still be used. The best example are laptops, from which it is worth removing e.g. CD and DVD drives. You can successfully connect them to newer models that are no longer equipped with them as default.
Take advantage of working functions – if your old smartphone can no longer deal with the daily, intensive use, leave it with only one task. Let it become a music player permanently connected to the speakers,  a video monitoring signal receiver or a remote control for your TV. Thanks to their versatility, modern phones can be used in a wide range of ways!


Upcycling

– just like recycling,

it consists in reusing a given device.

 This time, however, it's about changing the nature of its use, which will increase its value. You can make, for example, racks, shelves, hangers or decorations for your home from various things thrown away during spring cleaning.

How to store cables at home?
Chargers, power supplies, power banks… All these accessories mean metres of cables that you store in your drawers. And the thing about cables is that they notoriously get tangled. Until the technology allows you to move to a completely "wireless lifestyle", you have to deal with it. Here are proven ways to store cables in the apartment:
Homemade organiser – all you need is a shoe box and a few rolls of toilet paper. You can store one cable in each tube placed in the cardboard box. Thanks to this solution, they will never get tangled and you'll always quickly find the one you need.


Clips on the desk

– a lot of problems are usually caused by tangled cables at the workstation. Depending on your current needs, devices connected to the laptop on your desk may include

power supply

, mouse, keyboard, monitor, headphones and a whole lot of equipment using a USB plug. How to keep all these cables in order? By pinning binder clips on the edge of a desktop. The metal handles that protrude beyond the table surface are perfect for attaching cable ends.

How to clean your computer?
In the heat of spring cleaning, it's also worth taking care of electronic equipment that you use every day, especially your computer. While the laptop won't require too much work, you may have to spend quite some time with the desktop unit. After opening its housing, reach for a can of compressed air that will allow you to thoroughly clean the inside of the computer. Focus primarily on elements such as:
power supply and its fan,
CPU cooling fan,
space around the hard drive,
space around the motherboard,
GPU cooling system.
Thanks to this, you will get rid of the dust and other particles that the computer's fans suck inside during their operation.
It's also a good idea to disconnect all cables from the device and clean their sockets. This step should also be performed in the case of a laptop, especially its power supply socket.
It's time to start the spring cleaning!
You already know what to look for when organising your electronic equipment in the spring. If it turns out that you need a new screen, battery or power supply to restore the devices to their former glory, take advantage of the offer of our store. In the meantime, we wish you good luck cleaning!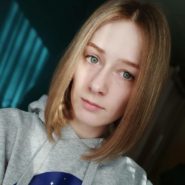 Alexandra Smith
In her free time she reads a good book, loves to experiment in the kitchen and try new things. She has been interested in consumer electronics and electromobility for a long time.
Related posts