Cracked screen in a laptop – what next?

Alexandra Smith, 8 months ago
0
5 min

read
142
Although this is the domain of modern smartphones, cracked screens unfortunately also apply to laptops. A damaged computer screen can be even more bothersome than a shattered phone display. This is a huge obstacle in watching movies, browsing the web, and above all – working. For these reasons, a cracked laptop screen should be replaced. How to go about it? Check out our guide!
By reading this article, you will learn:
what are the most common causes of laptop screen cracking,
what to consider when buying a new screen,
what screen to choose for your laptop.
Reasons for laptop screen cracking
A cracked laptop screen may be the result of various mishaps. It has to be acknowledged openly that while anything is possible, this type of damage usually occurs due to the fault of users rather than manufacturing defects.
Undoubtedly, the most common causes of laptop screen cracks are falls from a height. Sometimes it doesn't take much – just getting up from your desk and accidentally tugging one of the cables. The computer is most vulnerable to screen damage when it falls in the open position – the display isn't protected in any way then.
However, the screen can also crack when the laptop lid is closed. Such a risk appears when you place a heavy object on it. Many screens can't withstand such a load.
A cracked computer screen can also be a result of suddenly closing the lid when there is an object on the keyboard. It's not difficult to imagine a situation when someone, irritated by their work, slams the laptop lid, forgetting that they had just put their glasses on the keyboard.
As you can see, a cracked laptop screen is almost always the result of a lack of paying proper attention. Therefore, it's a good idea to be careful and keep your computer in a safe place – preferably one that is out of the reach of small children and pets.
How to fix a cracked laptop screen?
Various problems with the laptop screen can be solved by repairing it. Unfortunately, there is only one piece of advice regarding a cracked or scratched screen – replacement. This is, of course, associated with additional costs, but as a result, the use of a laptop becomes much more comfortable. How to find a replacement screen for your laptop?
It's very easy. All you have to do is launch the search engine on our website. From the drop-down menu, select:
the type of your device (i.e. laptop),
its manufacturer,
model designation.
As a result, you will see all the products that match your equipment. Among them, you'll also find screens that have been designed with specific computer models in mind.
By using our search engine, you are guaranteed that the screen will optimally match your laptop. However, if you want to additionally verify it, follow the three most important parameters:
screen size – it's specified in inches, and the most common variants are 13.3 inches, 14 inches, 15.6 inches and 17 inches.
screen resolution – the resolution tells you how many pixels fit on the screen – usually you'll encounter HD (1366×768) and Full HD (1920×1080) displays, but also 4K (3840×2160).
type of plug – the last parameter depends solely on the type of screen's connection with the computer. Thanks to the right match, the screen is ready for immediate installation.
Additional criteria you can consider include screen coating (matte, glossy) and image technology (TN or IPS). They determine the comfort of work and the quality of entertainment. The final choice should be made taking into account your personal needs – both options have their advantages and disadvantages. Remember that touch screens are also increasingly common in laptops.
Once you're done with choosing a new screen, it's time to replace it. If you are not sure you can handle it, ask experts for help! It's definitely better to pay a certified service technician and have a guarantee of a professionally performed installation, than to risk damaging your laptop.

Replacing a screen? Discover our products!
If you're looking for a new screen for your laptop, check some of the popular products available in our online store:
N125HCE-GN1 screen – it's a 12.5 inches screen with Full HD 1920×1080 resolution and an eDP 30 pin socket. It guarantees excellent quality of the displayed image, full colour palette and the function of reducing eye strain thanks to the WLED (White LED) backlight. The TN technology results in a quick reaction time and no smudging effect.
N133HCE-EAA screen – a display with parameters similar to the above one. The main differences between them are the size ( 13.3 inches) and the use of IPS technology in this case. It translates into much better image contrast, larger viewing angles and more intense colours. Therefore, it's perfect for laptops intended for both entertainment and for graphic designers.
N156DCE-GA1 screen – a screen with advanced properties: the inconspicuous 15.6-inch size guarantees a 4K resolution (3840×2160) in the IPS technology. If use your laptop not just for working, but also to view photos or videos, this display will turn out to be the best choice for you!
Find a new screen for your laptop in Battery Empire
If the screen in your laptop is cracked, don't give up on the device. All you need to do is find a new screen for it, in the offer of our online store. Thanks to this, your computer will be able to serve you for many more years to come!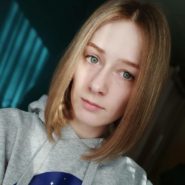 Alexandra Smith
In her free time she reads a good book, loves to experiment in the kitchen and try new things. She has been interested in consumer electronics and electromobility for a long time.
Related posts