Electric cars. How to choose the right model?

Veronica Jones, 1 year ago
0
4 min

read
665
Electric cars are becoming increasingly popular among contemporary drivers. What exactly makes them special? Which models of electric vehicles are chosen most frequently?
In this article you will find out:
why it's good to have an electric car,

what should you keep in mind when buying one,

what electric car to consider when planning to buy one.



Why is it good to have an electric car?
Electric car manufacturers declare their vehicles are a match for traditional cars with combustion engines, and often they even outperform the latter. What's why more and more people decide to buy an electric car. What exactly can encourage people to replace a traditional car with an electric model?
The major advantages of electric cars include:
lower running costs – electricity costs less than fuel (petrol, oil), individual components take longer to wear (e.g. brake discs and blocks, because an electric car uses regenerative braking as it recovers kinetic energy), and during the check-ups you don't have to change the oil.
the fact they are environment-friendly – it is said that popularising electric cars can reduce CO2 emissions by four times.
comfort – electric vehicles are less noisy than traditional cars, which means the journey is more comfortable and pleasant.
dynamics – electric cars reach maximum torque instantly, right after you press the gas pedal, which means the car gains excellent manoeuvrability.

Choosing an electric car – what should you look out for?
When choosing an electric vehicle, you should keep a few things in mind. One of the key aspects is the range – the distance your new car will run on a single charging. In other words – this is how far you can go without having to use a charging station. You should also make sure how long it takes for the battery to recharge (it depends on the battery capacity and the power supply). Plus, it's good to enquire whether batteries are included or have to be purchased separately.
Search for users' opinions, explore all the pros and cons and make an informed choice. Whatever you're looking for – a sports car, a family vehicle or something good for cramped city streets – you will most probably find the right electric car if you browse through all the available models.
Compatible charger
When choosing an electric car, you have to remember about a compatible charger to maintain the right energy level. It's best to buy a charger together with the car. You are well advised to pick a mobile charger, so that you can take it with you wherever you go. Alternatively, you can go for a WallBox, mounted near your parking space (e.g. on the wall of your private garage). The former makes it possible for you to use the power from a regular socket. The latter is perfect for those who leave the car in the parking space overnight and want it to be ready to use in the morning. In Battery Empire you will also find charging cables.

Choosing an electric car
Below you will find a list of a few models popular in Europe.
Nissan Leaf II
When compared to the previous version (Nissan Leaf I), Nissan Leaf II has a better range (depending on the model it will be 270 km or even 385 km) and a slightly improved design. This compact car is perfect for the city. Plus, it can boast a spacious boots (435 litres).
Volkswagen ID.4
Volkswagen ID.4, version Pro Performance, has a 77 kWh battery. This is why it can cover almost 500 kilometres on a single charging. This family-sized SUV is a surprise – the strongest engine version has a horsepower over 200. This car is the winner of the prestigious "World Car Award 2021."
Renault Zoe
Renault Zoe won the hearts of new drivers with an increased range (395 kilometres) and a new battery policy (before they had to be rented, now they are sold with the vehicle).
Skoda Citigo
The Czech electric car has a range of 260 km and is the cheapest in its segment. That's why the production had to be put on hold for a while, because there were too many people willing to buy it.
Tesla Model S
The list wouldn't be complete without Tesla Model S. The manufacturer declares the vehicle has a range of 600 kilometres. Other advantages include luxurious design and sporty looks. All of the above make Tesla Model S rather popular among the fans of electric cars.

Summary
Electric cars are well adjusted to the users' needs. You can easily choose a model that matches your expectations. Whether you're on the lookout for a sports car or a vehicle for everyday use, you will definitely find something for yourself among the available models. Don't forget to pick the right charger, so that you're prepared to recharge the car when you're on the go!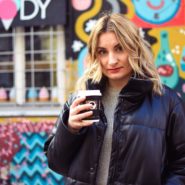 Veronica Jones
As an ardent enthusiast of written words she can handle even most complicated topics. In her everyday career she deals with content marketing, and more specifically she prepares and implements strategies. And when she doesn't work on another strategy, she writes blog articles for the Battery Empire.
Related posts