Choosing a battery for a yacht or boat

Veronica Jones, 6 months ago
0
4 min

read
245
In order to use a yacht or boat, you need to remember about a few essentials – one of them is a battery. If you're thinking of buying one, you're in the right place. Read on to explore a few useful tips!
In this article you will find out:
why it's important to choose the right battery for your boat,

what parameters to look out for,

what kind of battery to choose.
Yacht and boat batteries – why is it important to choose the right kind?
A boat battery has a number of tasks to perform. It's not only responsible for launching the engine, but it also provides energy to other components of the boat, such as on-board systems, navigation and communication. The latter two functions are of primary importance, because staying offshore without them is incredibly dangerous. That's why boats usually have more than one source of power. We have two types of batteries – starter battery (used to start the engine) and deep-cycle battery (that supplies power to on-board devices). Boat batteries may come in different forms:
traditional batteries,
gel batteries,
LifePO4 batteries (Li-Ion)

The first group includes classic batteries with liquid electrolytes – 36% sulphuric acid and 64% water. They are less efficient than the latest versions.
It's different with gel batteries. The electrolyte includes condensed silica, which makes the acid stable and immovable. This means the battery can store more energy and it takes longer to discharge. Gel models will make good deep-cycle batteries for your boat.
In AGM batteries the polyethylene separator is replaced by absorbent  glass mat. This means the electrolyte is sealed tightly within the separator. As a result, energy transfer is improved and the battery recharges faster. AGM is also resistant to shock and tilt, which means it will be a perfect choice for a starter battery.
LifePO4 batteries are lightweight and can withstand numerous charging cycles. Their advantages include resistance to extreme temperatures and long life. Such batteries have a higher energy density and come with the option of deep discharge without losing their total capacity.


Parameters to look out for when choosing a best yacht battery
When choosing a starter battery, make sure it matches the engine type in your boat or yacht.
The demand for energy may differ, depending on how many devices you want to connect (make sure you check the energy demand on the rating plates of individual devices). It's also good to consider how long the devices will be connected to the power supply. Then multiply the former value (expressed in W) by the number of hours of required energy consumption to obtain the result in Watt hours.
Consider the available space on your boat and the weight of the battery (or batteries – sometimes it's better to choose three smaller batteries with a total capacity equivalent to that of a single large battery). It's important, because bulky and heavyweight device will reduce the carrying capacity of the boat and place a considerable load on it.
Battery capacity is directly linked to its life and runtime. Deep discharge may damage the device and reduce its life. In order to avoid it, it's good to convert the available energy (often expressed in amperes) into Watt hours, so as to be able to control the battery operation. This will help you recharge the device when needed and avoid deep discharge.

Why is it good to pick a LiFePO4 battery?
Weight of electric devices is of utmost importance on board of a boat. That's why small  and lightweight  LiFePO4 batteries  by Green Cell are a perfect choice for a yacht or a boat. It's a safe source of energy, which offers a greater capacity than competitive products. At the same time, this is a robust device that will withstand any conditions (it will survive a storm and chaos on board). This is a long-term investment with low running costs.

Summary – the best battery for your boat within reach
Batteries that provide energy to on-board devices are an essential element on any yacht or boat. A boat battery is needed to launch the engine and to power such systems as navigation and communication. Various boats have different energy demand, which means it's always good to opt for a well-tested, reputable solution. Explore the range of LiFePO4 batteries by Green Cell and go for the best power supply you can get!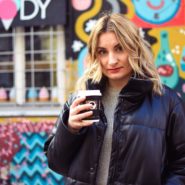 Veronica Jones
As an ardent enthusiast of written words she can handle even most complicated topics. In her everyday career she deals with content marketing, and more specifically she prepares and implements strategies. And when she doesn't work on another strategy, she writes blog articles for the Battery Empire.
Related posts