How much does it cost to charge electric cars?

Alexandra Smith, 2 months ago
0
5 min

read
68
The time taken to charge an electric vehicle's battery and the price of electricity in Poland are fundamental issues faced by EV users and those interested in buying them. No wonder — it's worth knowing how much it costs to use public charging stations and how to charge an electric car at home. The available equipment in the electromobility market offers the possibility to effectively reduce the required charging time and price. By taking advantage of the modern technologies available, the batteries of electric cars will fill up with electricity much faster. See which charging methods are worth using and how much they cost!
In this article, you will find information on:
charging cost calculator,
the prices for charging electric vehicles with AC and DC electricity.
Charging prices for electric cars in Poland
The infrastructure of charging points is constantly expanding. According to the PSPA report, at the end of November 2020 there were as many as 1324 electric vehicle (EV) charging stations in Poland. Electricity prices vary among operators due to the battery top-up fee they impose. However, whichever method you choose, charging an electric car is still much cheaper than filling it up with fuel.
Before making a decision, you should find out about the costs associated with the various methods of topping up the battery. The wide selection of chargers and charging stations ensures that you will be able to choose the option that is most suited to your needs!

Charging the car at a station
At public stations, you can find the option of charging your car using both alternating current (AC) and direct current (DC).
In the case of AC charging stations, the price per 1 kWh ranges from PLN 0.97 to PLN 3.07. The power of the chargers available at the point is 11 kW. High costs usually result from extra parking fees. Also remember that AC charging isn't fast – it usually takes at least a few hours. For greater efficiency, it is advisable to opt for  DC electricity. 
The charging power for an electric car that is available at charging stations using direct current (DC) is 50 kW or 100 kW. With the increased power of the charger, the time required to top up the battery can be reduced in the case of EV models that support fast charging. These include the Nissan Leaf e+ or the Kia eSoul. 
DC 50 kW charging stations offer electricity at a wide range of prices. The cost of such charging varies between PLN 0.53 and PLN 2.21 per 1 kWh. The 100 kW DC charger is only available through four operators, so it isn't a solution that you can use at every station. At the cheapest point, an electric car can be charged for PLN 1.59/1 kWh. The highest observed price is as high as PLN 2.48/1 kWh.

Charging your car in your own garage
A good alternative to using a station is to charge your electric car at home. There is a wide range of chargers and Wallboxes on the market. The different types of plugs and parameters of the accessories have a direct impact on the time and cost of charging. At home, alternating current (AC) is used. You can charge the car using a 230 V mains socket or a 400 V power socket. If you plan to charge your car at home, the price per kWh varies between PLN 0.3 and 0.75..
Owners of electric vehicles who wish to top up their battery have two options available to them. Charging via a mobile charger connected to a standard 230 V mains socket or using the Wallbox wall charger, which also uses alternating current but offers significantly shorter charging times.
A good solution is also to use photovoltaic technology, which will make the domestic car charging station generate minimal costs. This is a great option among others for all users of EV chargers.
Wallbox devices allow electric cars to be charged with  up to 22 kW. Wallbox Green Cell EV PowerBox charger will turn your garage into a fast domestic charging station! The device allows you to charge with alternating current (AC) more than 10 times faster than when using a traditional mains socket.
However, if you do not have the possibility to provide electricity to your car at home or if you need to charge your electric car on the road, check the prices offered by public charging stations.

Summary
Electric cars are becoming increasingly popular both in Poland and abroad. They are characterised above all by their cost-efficiency and environmental friendliness. EVs are cheaper to operate than combustion cars. Having fewer mechanical components reduces the risk of breakdowns and expensive repairs. This is the undeniable future of global automotive industry. 
The costs of charging ecological vehicles largely depend on the method, type of electricity and location. The public stations have quite a wide range of prices, so it's worth considering all available options and comparing them in terms of costs. Pay attention to the charging accessories as well – high-quality, proven products are safer than cheaper substitutes. At Świat Baterii, you will find a Green Cell EV Type 2 cable that fits any electric vehicle made in Europe. .
The best and most convenient option is for energy to be used at home. When choosing the right tariff, you can significantly reduce the price. Photovoltaic panels will allow you to keep costs to a minimum. In our online shop, you will find good quality chargers that will help you save money and ensure fast charging. Check out our offer and invest in your mobility.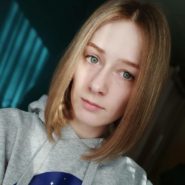 Alexandra Smith
In her free time she reads a good book, loves to experiment in the kitchen and try new things. She has been interested in consumer electronics and electromobility for a long time.
Related posts