Power bank ranking – 2021. The most popular models

Veronica Jones, 1 year ago
0
4 min

read
433
Much as mobile phones, power banks have become an everyday essential of lately. If you're thinking which model to choose, we have come up with a list of the most popular power banks from our online store! Check power bank ranking from Battery Empire!
Number ten on our list is a wireless model. It can charge up to 3 devices at a time. It has an impressive capacity of 20000 mAh, which can replenish the battery of a standard mobile phone more than once. This model is especially easy to handle. You don't have to worry about cables or wires – just switch it on and put your device on top of it.

With two USB ports, this power bank by Xiaomi comes with a fast charging function by Qualcomm Quick Charge 3.0 and Power Delivery. The latter means you can transfer considerable power through a standard USB port. This model comes with an LED display, which shows the power bank battery status.
This one is the third generation of Xiaomi power bank with a capacity of 20000 mAh. It has a USB C port, plus a micro USB and two traditional USB-A ports. This model uses Lithium-polymer cells rather than Li-Ion. The electronic components used in this power bank are lightweight, more compact, and guarantee long battery life.
Number seven on our list is the first model by Green Cell. This is a refreshed version of PowerPlay10, with the micro USB port replaced by a UCB-C. Although the device has only recently been launched, it has already become one of the most popular power banks. Its capacity is lower than that of the previously mentioned products, but even with 10000 mAh this model can power up your phone for the next 36 hours.

The next model we would like to present also comes with a capacity of 10000 mAh. You will also appreciate such functions as Quick Charge 3.0 and Power Delivery. The key advantage of this model over the others is that it combines wireless charging with two standard USB ports, which means it can recharge up to three devices at a time.
This model by Xiaomi resembles the version known as Aura. Not only is it fully functional, but also quite attractive – that's what makes it a perfect accessory for those users who appreciate a bit of glamorous style. Top quality construction is reliable and resistant to mechanical damage.
The bi-directional port in Xiaomi 3 PRO means this model charges your devices with a power of 45 W. You won't have any trouble recharging your laptop battery (provided your model has a USB-C port), as well as other demanding mobile devices. Other advantages of this power bank include the pass through function, which means that this power bank has the ability to charge itself and charge devices at the same time.
The first three positions on our list went to models by Green Cell. This one comes with a power of 10000 mAh, which may power up your devices for up to 40 hours. What is more, this power bank can recharge up to 3 devices at a time thanks to the USB-C Power Delivery port and two USB-A Ultra Charge ports. The stylish, resistant construction means you can safely use this model in any situation.

Number two on our list is a model with an impressive capacity of 26800 mAh. This one will recharge your laptop, gaming console or a drone in a relatively short time. And it's all thanks to the function known as Qualcomm Quick Charge 3.0, which speeds up the whole charging process three times. This power bank has four charging ports, so you can easily connect a few devices at a time. What is more, you can carry this model on board of a plane. If you're looking for a capacious model to power up your mobile devices, this is a perfect choice!
The winner of the Battery Empire ranking is a versatile model known as Green Cell PowerPlay20. It's by far the most popular power bank, and its key advantages include large capacity, fast charge function, the opportunity to recharge up to three devices at a time, and, last but not least, compact and lightweight construction. With this power bank you can easily replenish the batteries in your mobile [phone, tablet or a portable gaming console. Just like other power banks by Green Cell presented in this ranking, also this one comes with all the necessary safeguards against short circuit, deep discharge and overheating.

Choose your power bank with Battery Empire!
If you're looking for a reliable power bank, choose one of the most popular models included in this ranking. You will find all of them in our online store!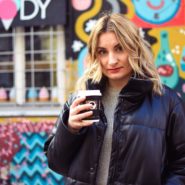 Veronica Jones
As an ardent enthusiast of written words she can handle even most complicated topics. In her everyday career she deals with content marketing, and more specifically she prepares and implements strategies. And when she doesn't work on another strategy, she writes blog articles for the Battery Empire.
Related posts