AA and AAA rechargeable batteries as an alternative to conventional batteries. Everything you should know

Veronica Jones, 1 year ago
0
3 min

read
651
If you're fed up with a heap of depleted batteries and constantly having to buy new disposable ones, you should consider buying AA or AAA rechargeable batteries! This will help you enjoy long battery life and better performance.
In this article you will find out:
why it's a good idea to use AAA rechargeable batteries,

what rules to follow to be sure you're using rechargeable batteries properly,

what AA rechargeable batteries are the best.

Why it's good to use rechargeable batteries
Using AA and AAA rechargeable batteries is economical and environment-friendly. These batteries can be recharged many times, which will save you lots of money and reduce adverse impact on the natural environment.
AA R6 and R03 rechargeable batteries look exactly the same as traditional alkaline batteries. They come in the same shape and size, which means they are compatible with the same devices. The greatest difference is the battery life, though. The best Ni-MH rechargeable batteries will stay with you for years , retaining maximum performance at all times.
Ni-MH rechargeable batteries can be used as often as needed. Once they run low, you place them in a special charger, which is then plugged in a socket.
Nickel Metal Hydride batteries by Green Cell retain maximum performance for a long time – up to 3 years. They are highly resistant to temperatures ranging from -20 to +60°C and come with a high actual capacity (up to 2600mAh). These high-performance rechargeable batteries can be used in a broad range of temperatures. Advanced technology also affects the durability and life of such batteries. GC rechargeable batteries are fully charged when sold, which means you can use them right away.

Don't store a depleted battery
The number of charging cycles and capacity level depend on the proper use. Unfortunately, it's not a good idea to leave a depleted rechargeable battery for a longer time. It's best to recharge it within the next few days. It's recommended to recharge your batteries and only then put them away, even if you have no use for them at the moment. This will maintain the battery life at its best.
Other tips
Always use a proper charger with your rechargeable batteries. The source of power must be compatible with the rechargeable batteries. Only a properly matched voltage, amperage and plug will guarantee safety and correct performance. 
Analyse your needs and pick the batteries that match your requirements. If you don't know which AAA rechargeable batteries to choose from the range of products available in Battery Empire, contact us. We will happily answer all of your questions! 🙂

Summary
Using rechargeable batteries is doubtless an economical and environment-friendly option. The prices of these products are not high, and if used properly, these batteries can stay with you for years. 
Rechargeable batteries are becoming increasingly popular. This is a high-performance and high-capacity alternative to traditional alkaline batteries. What matters, of course, is the quality of cells used in such batteries. It is important, because you want them to be safe and operable for years. 
Enjoy mobility and freedom as your devices work longer on rechargeable batteries. Forget heaps of depleted batteries and check out the rechargeable variants available in our online store! 😉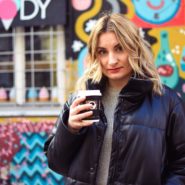 Veronica Jones
As an ardent enthusiast of written words she can handle even most complicated topics. In her everyday career she deals with content marketing, and more specifically she prepares and implements strategies. And when she doesn't work on another strategy, she writes blog articles for the Battery Empire.
Related posts