How to check your laptop battery condition?

Veronica Jones, 2 years ago
0
4 min

read
884
Laptop battery life tends to decrease with every charging cycle. After a while, the cells may become depleted after a while. As a result, the computer operates for a shorter period when unplugged, and charging cycles are not as efficient as they used to be. At last you're faced with the need to replace the battery. The system is bound to notify you if this is the case, but if you don't want to be surprised, you can check battery condition yourself on a current basis.
In this article you will find out:
how to check battery condition in a laptop with Windows 10,

how to check battery level in a laptop with macOS,

when do you replace your laptop battery.



How to check battery level in a laptop with Windows 10?
Generating a battery report in Windows 10 is a bit of an effort. You won't find this information in easily accessible places such as the Control Panel. First of all, you need Admin privileges to be able to view  this data. Make sure you have them, then look for the Command-Line Interface to enter a relevant command. To this end, access the Start Menu and enter "cmd" or "Command Line."
Before you receive the battery report, use the Command Line Interface to select the location where you want to save the report. This is how you make sure it's easily found when you need it. Enter "cd Desktop" and confirm your choice by clicking Enter. Windows 10 will save the relevant file on your desktop.
Now you're ready to generate the battery report. Enter "powercfg/batteryreport" in the Command Line Interface and click Enter. The programme will notify you that a report has been created and saved in the selected location – in this case it should be the desktop.

Go to the desktop and search for an HTML file titled "battery-report." It should open in your default browser. The report will contain information about your laptop battery. The availability of this information depends on the model you have.
How to read the information included in the report?
Among the information included in the report you will find data related to:
default battery capacity,

current battery capacity while fully charged,

the number of completed charging cycles,

the history of charging and discharging.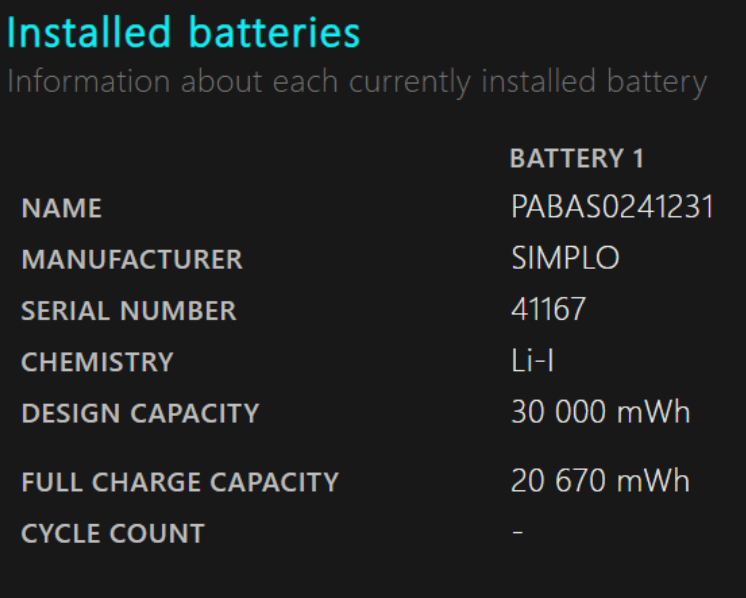 If you want to know the current condition of your battery, focus on the data saved under "Battery history capacity." It is a comparison of maximum battery capacity over a few weeks. The capacity is reduced with each charging cycle. If you notice that it's considerably lower than the default value, you may start considering battery replacement.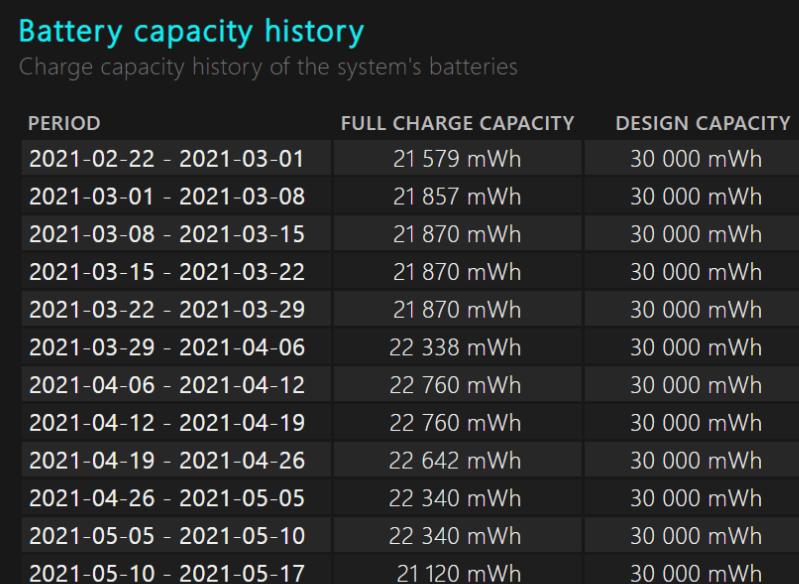 How to check battery level in a laptop with macOS?
Although macOS does not provide as much battery data as Windows, it has an integrated diagnostic tool, which is easier to find and launch. To this end, click the Apple logo in the upper left corner of the screen and select Ten Mac. In the open box click System Report and go to the section titled Power.
The Apple battery report will notify you of the battery condition and the number of completed charging cycles. As long as the battery condition is labelled as "Normal", you have no reason for concern.
When to replace a laptop battery?
If it's necessary to replace the battery in your laptop, you will see it in the reports. Sometimes the system will notify you in advance. In Windows you may receive a message: "Plugged in, not charging." MacBook – depending on the software version – may show you a message: "Service Recommended", "Battery replacement soon", "Replace now" or "Service Battery."
If you don't monitor the battery on a current basis, you may still notice certain red flags – the computer will operate much shorter when unplugged and there will be certain problems with recharging. In extreme cases, your laptop won't  switch on unless plugged in. When you realise the old battery won't charge, don't wait and choose a  replacement battery for your laptop.
Summary
The capacity of your laptop battery is gradually reducing? Or maybe the battery life is zero? If you're looking for a high-quality replacement, explore the laptop batteries available in Battery Empire. You will find high-performance products that will extend the life of your computer!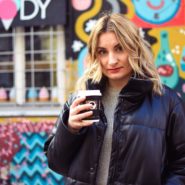 Veronica Jones
As an ardent enthusiast of written words she can handle even most complicated topics. In her everyday career she deals with content marketing, and more specifically she prepares and implements strategies. And when she doesn't work on another strategy, she writes blog articles for the Battery Empire.
Related posts