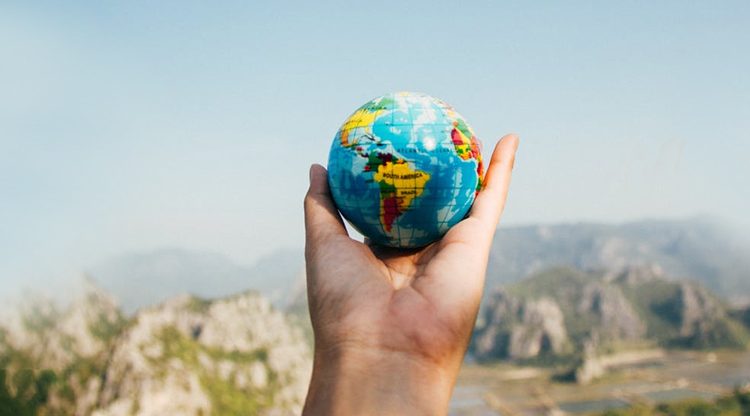 The art of adaptation by Green Cell
Battery Empire, 11 months ago
0
2 min

read
245
The enigmatic title of today's news hides the news about the novelties in our assortment. Therefore, the "art of adaptation", because the main task of all new products is to adapt something to our needs. Today, we will present you with a travel adapter socket and voltage converter.
Universal tourist adapter
First let's talk about a small but extremely useful and versatile device. The travel adapter is a box that changes any kind of plug-in to versions used in different regions of the world. Thanks to one device we will connect to sockets in the UK, USA, Japan or Australia. The adapter comes in two versions and both are equipped with a solid zip case.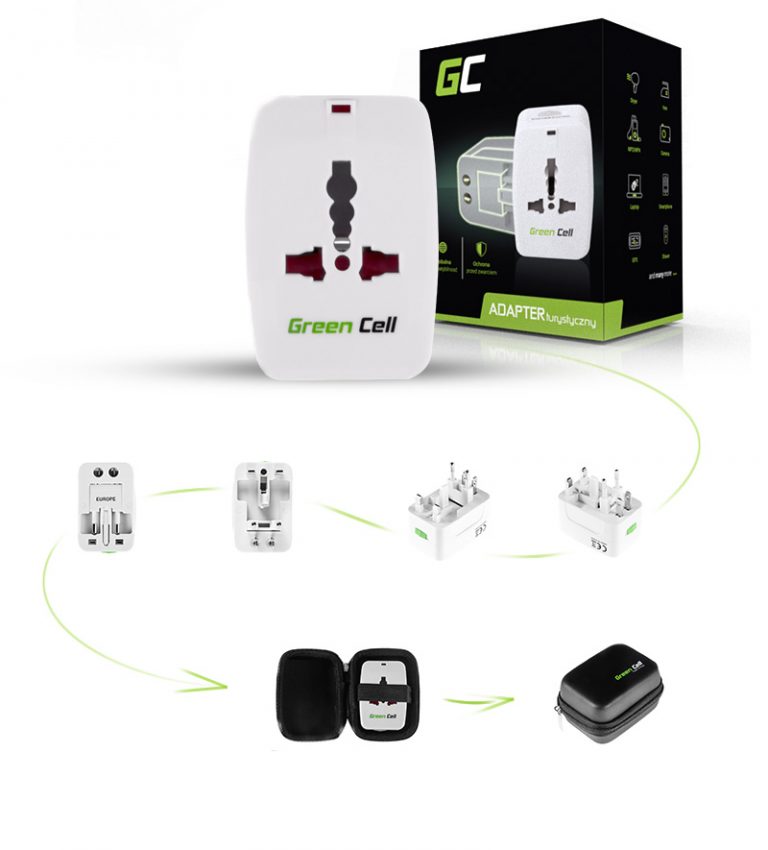 The grey version is additionally equipped with USB ports on the side for charging e.g. smartphone and has additional short circuit protection. This makes it an absolutely versatile device.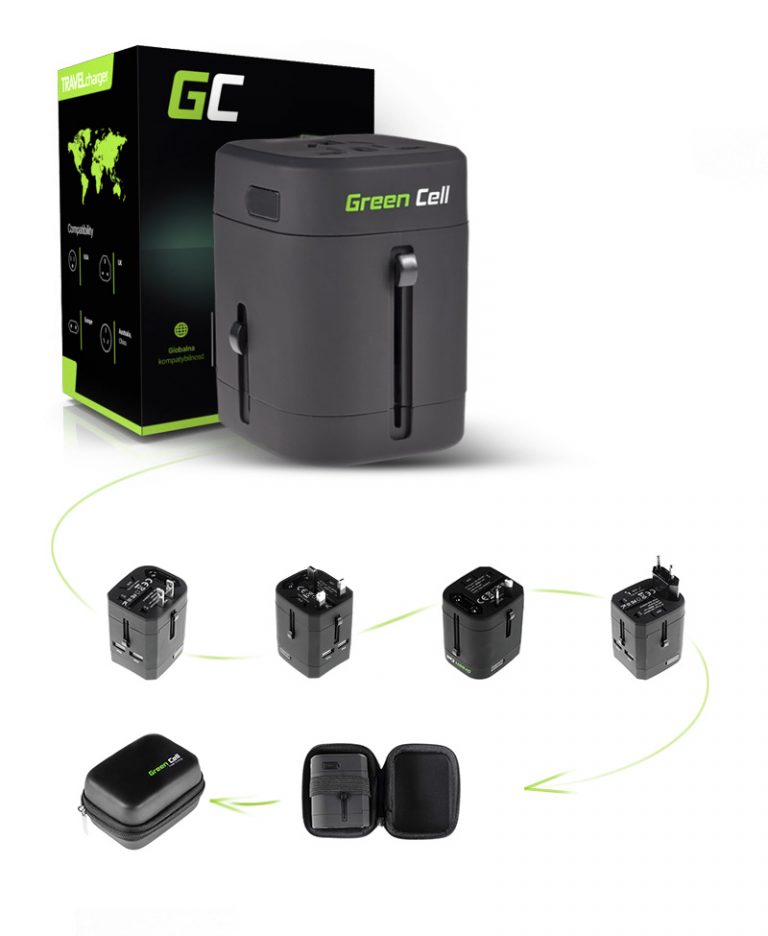 Voltage converter
In the second case, the adaptation consists in changing the type of current. The task of the converter is to convert the voltage e.g. from a car battery (12V) to the voltage we have in our home sockets (230V) in the form of a simulated or pure sinusoidal, depending on the model. Its task in this case is to enable the use of home equipment on the road, so it is an excellent device for professional international drivers. A version designed for large trucks with 24V batteries is also available.
The converter is connected to the battery with the included cables, and on the other side of the device we have a ready socket and additionally a USB port for charging e.g. a phone. Depending on the model, the converter can provide stable power up to 300W or 500W, so the range of possibilities of both versions is very large.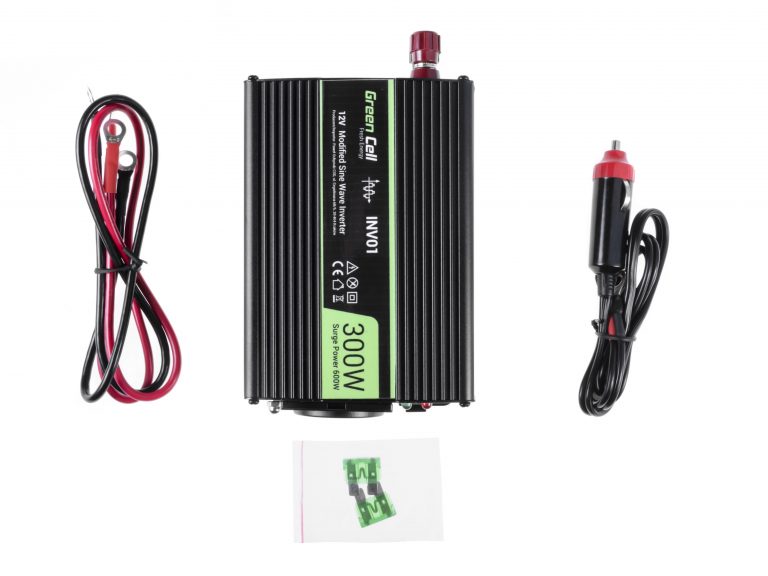 Thanks to it we can, for example, in a car:
– charge your laptop/tablet/telephone without having to buy a special car charger
-load car equipment, such as GPS navigation or a camera
-use many amenities such as speakers, e.g. on a campsite
-We will use appliances such as fridges, mixers, televisions
Of course, we need to remember what capacity our battery has and check how much power it will draw to determine how long we will sustain the power supply.
Author: Krzysztof Wołongiewicz
Related posts